The start of practices has arrived in Division III basketball. With it, the expectations for a lot of programs either increases or takes its first steps backwards. We won't know. All of it happening behind the scenes until we see games start being played for real on Nov. 8.
Last week, the D3hoops.com Preseason Men's Top 25 was revealed and I blogged, twice, part of my ballot. We got through the first 20 spots which leaves five left to be unveiled.
The last five traditionally are the most difficult to slot. There could be an argument for maybe 20 teams. That's why there are so many teams receiving votes in the preseason tabulation. Voters have a lot of different opinions. Some may seem crazy to me seem logical to that voter. Some of my choices may seem crazy to others. Heck, after I submitted my ballot I was second guessing and wondering if I should have made some changes.
It is just part of the process.
Let's get to my selections. This blog, we should also take the opportunity to show the entire ballot for the first time.
So here we go starting with my Top 10, followed by my 11-20 group, and then my thoughts on the final five.
1 – Nebraska Wesleyan
2 – Whitman
3 – Whitworth
4 – Augustana
5 – UW-Oshkosh
6 – Wittenberg
7 – MIT
8 – Williams
9 – Springfield
10 – Hamilton
11 – UW-Stevens Point
12 – New Jersey City
13 – Maryville
14 – St. John's
15 – UW-Platteville
16 – Illinois Wesleyan
17 – Johns Hopkins
18 – Plattsburgh State
19 – St. Olaf
20 – Swarthmore
Here is the rest of the ballot:
21 – Hope
The MIAA certainly had an off year last season. Hope and Olivet tied atop the standings with four in-conference losses and Adrian and Trine finished third with six losses. Calvin was fifth with eight! You can't expect the conference to stay down for long. Despite a 19-10 campaign last year, I think Hope is ready to return to the national spotlight. Four starters and over 75% of the points are back as is 80% of the rebounding. Jason Beckman has found his footing after transferring from Alma. The Flying Dutchmen also have a more experienced Preston Granger who could really start to take over inside. The MIAA will be a battle once again be interesting, but I don't see any reason why Hope isn't on top most of the season.
22 – John Carroll
I debated about not including JCU in my Top 25 Preseason ballot. As great as last season was under first-year head coach Pete Moran, the Blue Streaks did lose two key players in Matthew Csuhran (16.9 ppg, 5.8 rpg, .401 3PT%, .814 FT), Antonio Vyuanich (13.4 ppg, .377 3PT%), and John Cirillo (12.0 ppg, 5.7 rpg, .459 FG%). When I first saw that I erased JCU from consideration. However, when I dug deeper and realized with players like Sean Flannery, Jackson Sartain, Jimmy Berger and others back … John Carroll could be just fine. This is a squad that already plays 13-15 players most games, scores nearly 100 points per game, and limits opponents to nearly 20 points less. I was critical that I didn't think they were consistent last season, but we will have to wait and see this season if that is still an issue.
23 – Middlebury
I'm going to be blunt … I am not sure the NESCAC is as good as it has been touted over the years. Yes, the top usually produces some national contenders, but I sometimes think the rest is smoke and mirrors. That said, this is my third pick from the conference (tying the WIAC on my ballot) and I included the Panthers because Coach Jeff Brown has produced a program that tends not to disappear from the national stage. Jack Daly and his 15.8 ppg and 8.4 rpg will be missed, but four of the top five in scoring have returned lead by Matt Folger who enters his junior season. There are nine players who played in a vast majority of games returning, six of them played in more than half of games on average. I don't see why the Panthers won't be lurking once again this season.
24 – Roanoke
The Old Dominion Athletic Conference hasn't been what we all have grown accustomed to in the last few years. One would argue it may not be one of the top five conferences currently due to the lack of national powers. However, the ODAC is still one of the deepest conferences in the country arguably leaving it as a top five conference. Last season, Randolph-Macon and certainly Emory & Henry got most of the attention. However, it was Roanoke that quietly finished 20-8 including 11 in a row at the end of the season before losing to E&H in the conference finals. The Maroons also featured the conference player of the year in Josh Freund (18.4 ppg, 10.4 rpg, .601 FG including 15 double-doubles). Of the top seven scorers for Roanoke last season … six of them return including Freund. Of those who played in 10 or minutes per game on average, nine of them return. I may actually have Roanoke too low on my ballot.
25 – Nazareth
The reigning Empire 8 champions … will not be going away anytime soon. The Golden Flyers returned to the 20-win plateau last season for the first time since 2007-2008 winning the Empire 8 conference along the way. Returning are all five starters and nearly 100% of the scoring. The team is senior loaded with four of the five starters heading into their final campaigns. Tyler Stenglein will lead the way and could be the program's leading the scorer along the way (needs 546 points; scored 497 last season). Nazareth is one of those programs that is hard to read in the East Region, so I will be watching carefully, but hard to ignore all of that experience coming back to a program that did so well last season.
There is my Top 25.
Now, before any of you start losing your minds because your team isn't listed … let's take a step back. I considered a number of other teams and already admitted that I thought about making a number of changes to this ballot – especially the bottom five – after I submitted it. I may actually agree with you, but this is how I chose to vote.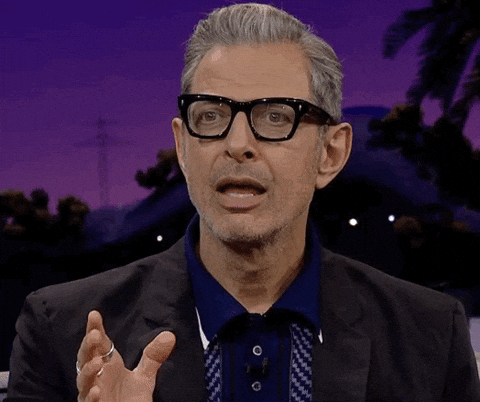 Who am I also considering? There was a time when I used to list those teams. The problem with it was (a) I couldn't list every team I was debating about or the blog would be too long and thus (b) people were further insulted that I wasn't even considering their team. Not much was being accomplished with me spending time talking about even more teams.
The preseason information given to us included 50 teams in alphabetical order (for those wondering). I had a handful others added on my own. So over 50 teams considered for only 25 spots. There was a lot of information out there and tough decisions made by all voters, but interestingly this may have been one of the more
I'm not the only one thinking that, here is a friend and very knowledgeable DIII mind Bob Quillman in a recent post on D3boards.com (Top 25 discussion):
There are a few teams I think received too many poll points, and a few with too little, but overall I think this is a rock-solid preseason poll – maybe the best I can remember. I like that teams seem to be generally lined up in the correct order within conferences and regions in terms of preseason expectations. And there is not a head-scratching team in the Top 25.
Who knows what we may think a few weeks into the season or at the end, but at least you now know what teams you should be keeping an eye on this season. Others will make their selves known soon enough.
And now we get ready to get the games underway. That includes getting Hoopsville ready to air. Get your calendars out, because we preview the season on Sunday, November 4. That will be the 16th Season Debut. More information to come.
Enjoy, everyone!