Another ballot blog that starts and will include the following items:
– Apology to those who find these interesting enough to read for not getting the blog out last week.
– Once again, struggled to figure out what to do with teams starting around the fifth spot on down.
– Not sure who to include or add to the ballot when dealing with teams that should drop.
– Have I mentioned parity?
So yeah… sorry about not getting my ballot out last week. I was even thinking about slamming something together that at least showed you my ballot, but I got tied up prepping for the 5th Annual Hoopsville Marathon. One idea in the future on challenges weeks is to see if a fellow poster would like to write something we can feature instead. That way we don't leave the blog unwritten for a week.
Before we go any further, here is what my ballot looked like for Week 9 (January 29 ballot) – by the way, new technique on indicating movement; see below the ballot for notations:
1 – Whitman (NC)
2 – WashU (NC)
3 – Wittenberg (NC)
4 – St. John's (NC)
5 – Middlebury (+1)
6 – MIT (+3)
7 – Emory (-2)
8 – Illinois Wesleyan (+6)
9 – Emory & Henry (+1)
10 – York (Pa.) (-2)
11 – UW-Platteville (+6)
12 – Wesleyan (+2)
13 – Swarthmore (+5)
14 – UW-Whitewater (-2)
15 – Hamilton (-4)
16 – Whitworth (+3)
17 – Maryville (+3)
18 – Augustana (-3)
19 – Gwynedd Mercy (+2)
20 – Williams (+3)
21 – Eastern Connecticut (+3)
22 – New Jersey City (-6)
23 – Wooster (NR)
24 – Cabrini (-2)
25 – Baldwin Wallace (-18)
NC – No Change from previous ballot
NR – Not Ranked on previous ballot
+ – Movement up – number of spots – from previous ballot
– – Movement down – number of spots – from the previous ballot
Earlier this season, especially in early January, it was all about "Bloody Wednesdays." On several occasions, Wednesday nights would include a LOT of red (indicating losses) especially in men's basketball. This past week it appears to have been the weekend instead of Wednesday, primarily …. though, Wednesday was pretty rough as well. My Week 9 ballot saw fifteen losses amongst twelve teams; seven losses amongst eight teams in my Top 15.
Ugly.
It has been like that nearly every week. When doing Week 9's ballot, my ballot had ten losses amongst eleven teams. That might be the least amount of losses so far.
It has resulted in one major challenge the last few weeks: teams ranked in spots that feel far, far too high. I spoke a few weeks ago that starting at number five just consider everyone five spots lower. That continues. I am not trying to be disrespectful towards any team, it is just that I don't think their body of work and their play currently represents a team that is, say, tenth best in the country. I am somewhat comfortable with the top four. Once I hit number-five, I don't think they are the fifth, sixth, seventh, etc. best teams in the country. However, we aren't allowed to leave spots blank, but we have discussed that before.
And then the other challenge: who should be in the Top 25? Each week, the other big challenge is who to include. Each week teams come off, others are added. The challenge is… how many and who? The further down you go on the ballot, the harder it is to figure things out. That isn't new, but because of parity the pool has gotten deeper in recent years and in recent weeks. Three, four, five-loss teams and others are a very large group of teams with resumes that run the gamut.
When it comes down to these teams, one of the things I battle with is whether the team I'm considering can continue playing well and won't take a loss (ore a series of them) in the near future. I'm not sure if it is the right way to think about it, but I hate the feeling of adding a team to the ballot and the next week immediately removing them. It feels like an "oops." I have had it happen often, but it doesn't mean I like it. My mentality is if I select a new team for the Top 25, they are rising and should stay there.
Let's just get to the ballot for Week 10. A friendly reminder, I am just one of 25 voters, so my ballot only carries the weight of one voter.
1 – Whitman (NC)
2 – WashU (NC)
3 – Wittenberg (NC)
4 – St. John's (NC)
Yes, the Johnnies suffered their first loss in the MIAC when St. Olaf took them down. However, I didn't expect SJU to get through the conference schedule unscathed. St. Olaf did a nice job slowing down a really good offense. I just didn't feel it meant I needed to drop them into the melee below.
5 – Middlebury (NC)
6 – UW-Platteville (+5)
I realize UW-Stevens Point is leading the conference, but the turnaround and the way the Pioneers are playing this season really impresses me. I do think I have them a bit high, but everyone is high at this point.
7 – York (Pa.) (+3)
8 – Illinois Wesleyan (NC)
I know the Titans lost to Augustana, but it was close. Not like the IWU win over Augie earlier this season. Honestly, a narrow loss gives me more confidence in IWU than it makes me confused about the two. If Augie had smoked IWU, I would have put them next to each other … well, that "other" result had something to do with it as well. IWU is good, just not sure just how good.
9 – Hamilton (+6)
I am not thrilled I have two NESCAC teams in my Top 10. Dave Hixon's thoughts on the Hoopsville Marathon Thursday only confirmed what I had been thinking – the top of the NESCAC may not be great, but the conference is pretty damn good from top to bottom. The Continentals escaped their second weekend in a row in Maine with no losses. They are doing what others are not doing: they keep winning.
10 – MIT (-4)
I am a bit nervous with the Engineers. Jomard suffered what sounds like a significant ankle injury in their loss to Babson. They barely beat Wheaton (Mass.) in overtime the following game, Jomard was out, and they only played seven players. He is their best player. This could leave them exposed especially late in the season. I'm going to watch MIT closely.
11 – Emory (-4)
I have preached that I don't drop teams if they lose to squads I have ranked higher. However, Emory has now lost on back-to-back weekends to WashU in games that didn't even feel as close as the score. They also struggled against a better-than-their-record Chicago team. I just feel if Emory is as good as I am ranking them, I'd see maybe a tighter game with WashU and be in more control against Chicago.
12 – Whitworth (+4)
13 – Eastern Connecticut (+8)
One thing the Warriors aren't doing… losing games. I moved EConn up in a big way because there are a number of teams who continue to pick up losses and EConn isn't. They may be better than I have been giving them credit for this season.
14 – Williams (+6)
15 – Wooster (+8)
It can be understandable if you haven't been watching the Scots because you are blinded by Wittenberg's incredible season and the implosion we seem to be seeing out of Ohio Wesleyan. I felt Wooster wasn't going to put much of a season together. They are playing pretty darn consistent, though. It is hard to ignore.
16 – Emory & Henry (-5)
Talk about a bad week. I considered moving E&H further down after losing to both Roanoke and Lynchburg. Both on the road and as I have said in the past, the top teams in conferences win games on the road in conference.
17 – Swarthmore (-4)
Inconsistent. Lost to Muhlenberg and struggled with McDaniel. Need to tighten things up if they want to be a threat.
18 – Cabrini (+6)
19 – Augustana (-1)
20 – UW-Stevens Point (NR)
I still am surprised the Pointers are doing so well in the conference. Clearly, the patented Bob Semling defense is making a significant difference. I am reminding myself that the last title for UWSP featured one of the more smothering defenses I ever seen despite the fact the offense never blew you away. Six losses is a lot; I know that. I witnessed two of those losses in front of me. Continue to lead the WIAC with one loss, I can't justify not voting for them any more.
21 – Salem State (NR)
I've had the Vikings on my radar for several weeks. While the MASCAC is nothing to write home about, Salem State at least is avoiding losing games they are supposed to win. The balance on this team is impressive to see. There just may be something special going on here.
22 – Hobart (NR)
I have struggled to figure out what exactly is going on with the Statesmen, but like others they continue to win. The Liberty League is topsy-turvy this season with Skidmore falling off a cliff and Ithaca not having the same form late in the season as they did early on (losing four straight). Hobart has risen above the fray. Early season losses are still a note, but no longer a concern as we seem to be well past those games (see WashU).
23 – Wesleyan (-11)
I thought about dropping the Cardinals altogether. My opinions on the NESCAC have changed is one factor, but the other is that as many times that Wesleyan has gotten a key win, they have also lost a game that was important (i.e. Purchase and Trinity).
24 – UW-Whitewater (-10)
The big problem with UWW is that they are 3-3 in their last six and 5-4 in their last nine. Those are similar to Amherst's results last year at this time. Probably should have dropped the Warhawks altogether.
25 – Maryville (-8)
I like what the Saints have put together for a season, but losing to Covenant can't happen. This is the same argument I've made numerous times about making sure to get the job done against opponents you are supposed to get the job done against especially when the challenge is on the road.
Dropped Out (Previous Ranking):
Gwynedd Mercy (19)
Two losses in two games including to Lehman. I know that Lehman is at the top of the CUNYAC, but Cabrini won their CUNYAC-CSAC game and GMC missed the chance… especially after coming off a loss against Cabrini earlier in the week. Rough week.
New Jersey City (22)
I know the NJAC can be a tough conference, but the Gothic Knights are letting an incredible opportunity slip through their fingers. NJCU is 8-5 since December 29 and 3-2 in their last five including an inexcusable loss, at home, against Rowan. NJCU needs to stop losing games if they want to be in good shape come March.
Baldwin Wallace (25)
Just when I buy into the Yellow Jackets, they lose three in a row. They are now 4-4 in their last eight and have been swept by Ohio Northern. I knew the OAC race was going to be wide open, but BW has allowed the race to be wide open.
Previous Ballot Blogs:
Week 9 – not available (see above)
Week 8
Week 7 – not available (see Week 8 blog for ballot)
Week 6
Week 5
Week 4
Week 3 – not available (see Week 4 blog for ballot)
Week 2
Week 1
Preseason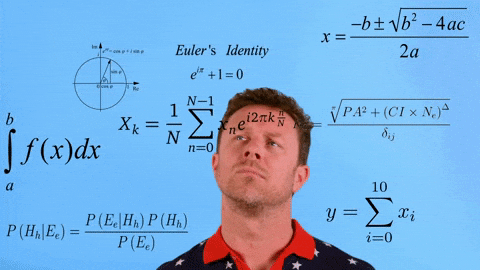 There are a number of teams not on my ballot that I am strongly considering, but it sometimes feels like a crap shoot. Some I wanted to see go one more week due to some key match-ups coming. Others are in reserve for those in the rankings who have big weeks coming up as well.
For those wondering, I do look at the NCAA SOS numbers, but don't weight them heavily right now. I like to see those numbers settle down a little before I read into them too much (much like Massey and Bennett). I'm already reserving time next week to do a deep dive into everyone now that all those numbers are a bit more solid to consider. However, they won't replace any of my other items I use to consider.