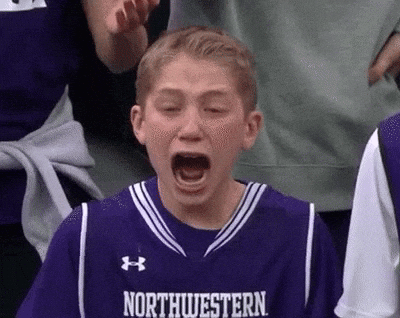 Three Saturdays in a row I have looked at the D3hoops.com scoreboards and wondered if I was seeing things. SEVEN ranked teams lost this Saturday alone! The opening paragraph of the D3hoops.com write-up for the day, said it all:
At one point Saturday afternoon, York, Swarthmore, Eastern Connecticut and MIT all were losing in the second half, and No. 3 Wittenberg and No. 5 Middlebury had already lost. And that was how the day went in Division III men's basketball, with seven ranked teams losing to unranked opponents — just in the afternoon games — on a key Saturday with conference schedules winding down.
This is usually the time of the season when voters have pretty much locked down their ballots and are fine tuning things. I feel like each week I'm looking at my ballot and wondering how much time will take to completely start over … again. This is mid-February! We two weeks left in the regular season. Conference tournaments start… in days.
It really is incredible.
I once again took some drastic steps this week. I'm not going to go into every single thing I looked at and considered – we don't have the time – however, I did drop some teams significantly and brought in some non-ranked teams into some relatively high spots.
I want to start leaning on teams that are winning. There is always the adage that if a team continues to win, than they are proving themselves. Of course, the first problem is … who continues to win? The other problem is some of the teams that are winning aren't exactly getting tested. Those losing, are losing in tough conferences, but you can't just reward good conferences and look the other way when teams with good schedules only win half the time (that's for coaches polls in other sports).
Oh, how did my ballot do last week? Not good. 17 losses in total amongst 12 teams. Most of those losses were in my Top 15 (9 losses). If you are wondering, the D3hoops.com Top 25 took 17 losses as well … ALL in the Top 20.
Ryan and I discussed the Top 25 on Hoopsville this past Sunday in the "Top 25 Double-take" segment:
Now, let's get to this week's ballot. Here is my Week 10 ballot (and others below) as a reminder. And with that, my D3hoops.com Top 25 Week 11 ballot:
1 – Whitman (NC)
As expected, the Blues had a battle on their hands in Spokane against Whitworth this past week. I went in figuring Whitman may lose. That's what happens in rivalries. However, they battled through some not-so-great play and found answers to pull off the 100-99 win. The only danger Whitman keeps showing me is allowing too many teams to hang around for too long. That could bite them at the wrong time.
2 – WashU (NC)
3 – St. John's (+1)
The Johnnies are the first team in 12(+?) years to win the MIAC regular season not named St. Thomas. They wrapped up the conference regular season title with a week before the conference tournament. SJU looks really good.
4 – Wittenberg (-1)
I toyed with dropping the Tigers further for losing to Hiram. It is their first loss, but there are several others teams I would expect their first loss to come to. That said, Hiram also beat a stumbling Ohio Wesleyan squad earlier in the week and … did I mention it was Witt's first loss of the season? So, they didn't drop that far. There were also a lot of losses below Witt. There was only so far I was willing to drop Wittenberg before encountering squads that I do not consider better than Wittenberg.
5 – UW-Platteville (+1)
6 – Whitworth (+6)
The Pirates showed me something on Tuesday. Well, Kyle Roach showed me something … maybe. They had moments where they looked really good against the top team in the country – and bitter rivals. However, the game also concerned me. Roach can't be expected to score 45 points and do everything if Whitworth wants to win. He fouled out in the game in Walla Walla … Whitworth lost 91-75. Just writing that makes me wonder why I moved the Pirates up the poll. With so many teams losing, including Whitworth, I decided to at least go with one that didn't look horrible. 🙂
7 – Wooster (+8)
The Scots are winning unlike others. They have lost once since December 2 and that loss was to Wittenberg. The rematch comes this weekend and it may be Wooster who is playing better right now.
8 – York (Pa.) (+2)
I didn't intend to move the Spartans up after losing to Salisbury, but it wasn't like I could find a way to move them down, either! No. The loss to Salisbury this season isn't good. It also closed the race at the top of the CAC down to something a little … uncomfortable, especially if you are a YCP fan. I really like the components YCP has to use, but not being deep on the bench concerns me. They still have a game at Christopher Newport this week to close off the CAC regular season. York has put themselves in a tough spot… and I did move them up. The perfect example of how hard this has been this season.
9 – Emory (+2)
I had the Yellow Jackets as my "Dubious" choice in this week's "Hoopsville Top 25 Double-take" (above) … and I moved them up a couple of spots. SMH Like York, it was mainly thanks to everything else happening in the poll especially in this part of the ballot. I still think they are dubious. I still am not that convinced Emory is better than what we know is very good coaching, but it isn't like anyone else's results help make that argument. Emory had two close games against good UAA opponents this week, but Emory needs to put teams away. This week's results brought back thoughts after losses to Guilford and Hampden-Sydney back to my mind.
10 – Hamilton (+5)
I am constantly trying to reshuffle and lower the NESCAC (like I did the WIAC a few weeks ago), but the conference has been a cluster to hash out. Even they couldn't do it! Five teams tied for the conference regular season title. (I now have another reason I want the NESCAC to go to a double-round-robin – or something more than a single run through.) Yes, Hamilton lost to Williams, but smoked Middlebury. I moved Midd (see below) and also needed to move some teams ahead of others. How they handled Midd is why I moved the Continentals up.
11 – Williams (+3)
I have had the Ephs all over my ballot this season. This past week, Williams beat Hamilton and lost to Amherst – who was on a Dave Hixon mission. They seem to maybe have solved the Scadlock problem – i.e. finding a solution for losing their best player. I am also seeing signs similar to last year where Kevin App was able to get the Purple Cows moving in a very good direction, so I moved them up this week. For those wondering why I didn't move them ahead of Hamilton: when considering the bigger picture, I think Hamilton is the better team despite the one outcome. We hopefully have a second game coming next week.
12 – Plattsburgh State (NR)
Hello Cardinals! Yeah. Big move here. I needed a team that appears to be playing well, not losing, and at least appears to be strong. There are also gaps where some teams feel far too high where I have them slotted. Plattsburgh may be one of the better teams no one is talking about. I have been watching Plattsburgh for a couple of weeks and they are impressive. Their last loss was Dec. 8 against Brockport and they have rolled off 15-straight wins since. The biggest reason? Jonathan Patron. He didn't play the first eight games of the season. Since his season started, he has averaged 22.4 points, 10.3 rebounds, and clearly other tangibles that have the Cardinals rolling.
13 – Eastern Conn. State (NC)
14 – Illinois Wesleyan (-6)
I realize the Titans are going through the tougher part of the CCIW schedule than Augustana – who went through the tougher stretch to start the conference schedule, however I felt after back-to-back losses (before winning against Carroll) just needed a bit of a correction. I know Wheaton played really well against IWU, but add in the Augustana result and it just felt best to make a move.
15 – Augustana (+4)
16 – Cabrini (+3)
17 – Salem State (+5)
18 – Hobart (+5)
19 – Wesleyan (+5)
In my effort to shuffle the NESCAC and bring them down my poll, the Cardinals go and win three times including the only one to beat Amherst this week. Too bad that game didn't count for conference standings, right Williams, Hamilton, Middlebury? LOL
20 – Nichols (NR)
The Bison seem to have their mojo back. After a couple of challenging weeks, the team I think may be the most dangerous in the Northeast seems to be back to showing that.
21 – UW-Stevens Point (-1)
22 – Johns Hopkins (NR)
Incredible what the Blue Jays have done late this season, but especially this past week. When Bill Nelson retired, it wasn't like he had left the cupboards bare for Josh Loeffler. New coach, new ideas usually takes a little while to gel. Things are going well now. Hopkins could end up being the surprise regular season champions of the Centennial Conference.
23 – Swarthmore (-6)
The Garnet were one of the two victims for JHU last week. Unfortunately for Swat, it has left the chance of winning the regular season and controlling the conference tournament in jeopardy. I like a lot of things about Swarthmore, but their inconsistencies are mind-boggling. They seem tight.
24 – Middlebury (-19)
I have felt the Panthers have been the best team in the NESCAC, but there have been stretches this season they have been anything but the best. I am sure if Middlebury gets things put together they could go on a spectacular run, but what concerns me is when Midd is off… they are really, really off.
25 – Maryville (NC)
NC – No Change from previous ballot
NR – Not Ranked on previous ballot
+ – Movement up – number of spots – from previous ballot
– – Movement down – number of spots – from the previous ballot
Dropped Out (Previous Ranking):
MIT (10)
The Engineers are not the same team without Bradley Jomard. He has been out for three and half games, now, due to some kind of leg injury – looked like an ankle when he got hurt against Babson. I have no idea how long Jomard is out, but I do know that this week confirmed they are not a Top 25 teams without him. He does everything for them and MIT has now lost three of four (and nearly four in a row) without him. It is too bad. MIT seemed to have something special this season.
Emory & Henry (16)
I am not sure what has happened with the Wasps (Colin Molten seems to be out; third highest scorer), but ODAC play has taken it's toll of late. They have lost four in a row to go from undefeated in conference play to a game back of second.
UW-Whitewater (24)
I probably held on to the Warhawks a week too long. UWW is 5-6 in their last 11 and just haven't looked like the same squad the beginning of the season showed. That said, maybe I got faked out by the smoke and mirrors. Looking back at their season, there is nothing special about Whitewater's schedule. I'm chalking this up as a mis-reason on my part and one I will keep in mind and learn from.
Previous Ballot Blogs:
Week 10
Week 9 – not available (see Week 10 blog for ballot)
Week 8
Week 7 – not available (see Week 8 blog for ballot)
Week 6
Week 5
Week 4
Week 3 – not available (see Week 4 blog for ballot)
Week 2
Week 1
Preseason
So there you go. I am sure this blog doesn't necessarily answer any questions, but I hope at the very least it provides some insight from a single voter (of 25).