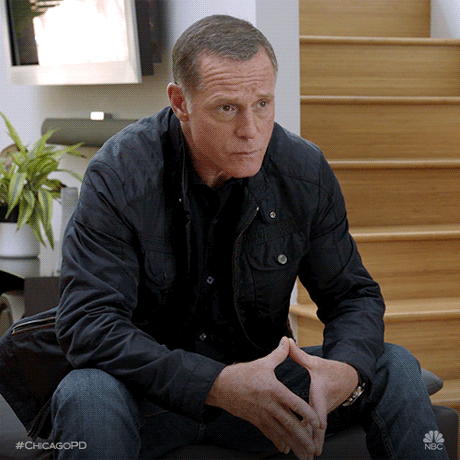 Last week was interesting. About midway through the week, it seemed like it might be a somewhat calm week in terms of outcomes and upsets. Then we entered the weekend and it got far more interesting. Big wins, surprising defeats, and incredible endings provided Top 25 voters (in both polls) a lot to contemplate Sunday evening and Monday.
The biggest question: Who should be the number one team in men's basketball?
This is about the time of a season when the conference grind does present some interesting results. I am no longer surprised when several different outcomes suddenly change how I am voting or how I perceive teams. The challenge really has become determining who really is good and who may be rising thanks to smoke and mirrors.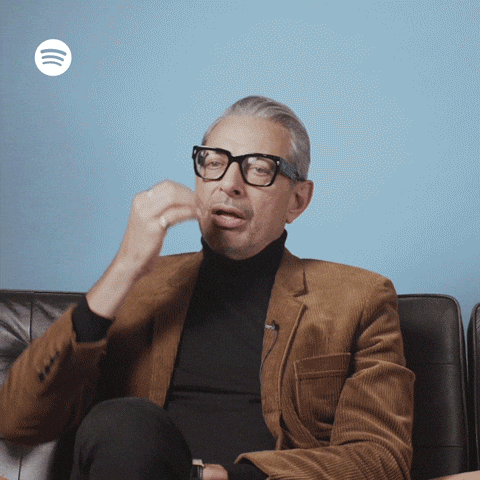 I appreciate the fact there are 25 different voters from around the country even more in weeks like these as well. We all have different opinions and that not only makes for fascinating decisions, but also great conversation. My chat with Bob Quillman on Sunday's Hoopsville was helpful and insightful just as my weekly conversations with Ryan Scott has become. It also proves that one can have two completely different viewpoints, and both realize the other could change your opinion.
Bob and I debated the "who is number one" question and I'll admit, I was thinking about changing my decision after a while. He seemed to indicate the same. It could have gone on for hours, because when you start peeling back more and more layers, the more interesting discoveries and more questions are brought up.
Voting for who should be number one, or should be in any position on the poll, is not cut and dry even when it looks like it should be on paper. It only gets more difficult and more blurred the further down the poll you go. There are legitimately many teams that one could argue deserve to have some attention for the Top 25. There isn't a single team in the country that isn't flawed or unbeatable. I've said that since Day 1 of this season. I think we are seeing it more now than earlier in the season.
So who is my number one team? Well, I already gave that away multiple times before voting, but here is my ballot for Week 8. Just a reminder, here is how I voted in Week 7.
1 – Nebraska Wesleyan (NC)
I am not going to jump off the Prairie Wolves selection just because they lost. I've said from the beginning of the season that no team was going to go undefeated. That included NWU. The fact they lost to the second-best team in the ARC on the road is a large reason why I didn't feel removing Nebraska Wesleyan from the top spot was necessary. I still think they are the best, deepest, most talented team in the country. I also would be hypocritical as a few years ago when Augustana lost their first game in CCIW play (something, again, that isn't unexpected), I didn't move them from number-one either.
2 – Augustana (NC)
I think Bob raised some good points as to why voting for the Vikings to be the top team in the country would make sense. He nearly got me to change my mind. Augustana does seem to be clicking well, but I am still a little leery of close results against teams that should be tight games in conference play. Yes, Augie hasn't lost in the CCIW this season and that is becoming complicated. If they were to go undefeated (all else being equal), I am telling you now I am going to have to re-examine my vote here. In the meantime, Augustana's close results in the last few weeks, coupled with a tough stretch ahead (especially on the road), plus the fact Loras has beaten both Nebraska Wesleyan AND Augustana (plus the DII Augustana) this season … gives me confidence in leaving by #1 and #2 picks solid no matter the outcomes this past week.
3 – Whitman (NC)
4 – UW-Oshkosh (Up 1)
5 – St. Thomas (Up 2)
6 – St. John's (Up 3)
7 – MIT (Up 3)
8 – Randolph-Macon (Up 3)
9 – Williams (Up 3)
10 – Whitworth (Down 4)
I have said before I think this is the best Pirates squad I have seen on the court. Yes. That includes the overall number one team many moons back. I have also said that while they have the talent, I still am concerned about the drop off on the bench and how they can play "down" to their opponents. The NWC has improved and the bottom teams are no longer nearly as bad, however that doesn't excuse the loss to Willamette (granted on the road). Those are games Whitworth must win to stay in the NCAA conversation AND allow the committee to get their way and split the Whits come NCAA Tournament time. Now there is also more pressure on the Pirates to win, on the road, at Whitman Tuesday night.
11 – Wabash (Down 3)
I didn't move the Little Giants down as much as some may have expected due to their loss to Wooster for the following reasons: It was on the road at a difficult place to play; I am now more in the camp of understanding Wooster is a good team; there are plenty of teams below Wabash I still think they are better than. I may still have Wabash higher (and Wooster lower) than most, but I also think Wabash is a very good team. They got into a 14-0 hole against the Scots and stormed back. That speaks volumes.
12 – Capital (Up 1)
13 – Marietta (Up 1)
14 – Hamilton (Down 8)
The Continentals made Colby look good … or maybe Colby is good? Hamilton dropped a home game against a team they should have seen coming. The Mules had already knocked off Amherst the night before and had to travel to Clinton, New York. I don't give Hamilton much slack for losing that game as a result. They didn't shoot very well, and they struggled to stop a Colby team that clearly was confident, but again Hamilton should have seen coming and was prepared to handle. BTW, 11 turnovers to just five assists… those TOs are hurting Hamilton especially when they are shooting .393 for a game.
15 – Loras (Up 1)
The Duhawks basically remained stable despite their win over Nebraska Wesleyan. They had lost to Wartburg earlier in the week which meant the game against NWU was close to a must-win. They also were the one team in conference I felt could beat NWU – that seemed clear after they beat Augustana earlier in the season. Loras' problem is inconsistency (common refrain for many). They lose to NWU two weeks ago by 18 and then barely get past Coe. They blitz Central and then barely get past Buena Vista and lose to Wartburg. Loras is a good team, but they must buckle down the rest of the way especially considering their rival, Dubuque, who already knocked them off this season is next.
16 – Swarthmore (Up 1)
17 – Lynchburg (Down 2)
I considered dropping the Hornets a few more spots, but kind of ran into a bubble where I didn't think they were worse than those below them. Losing two games last week is tough, though they lost to Randolph-Macon ranked ahead of them (thus expected) and to Guilford that is proving to be a giant killer in the ODAC (and probably underappreciated; clipped the Hornets twice this season). The only thing that bugs me was both games were at Turner Gymnasium. That feels unacceptable. I am not sure if Lynchburg rose too high too soon, but I will be watching games against Roanoke and others to see how they respond.
18 – Wooster (NR)
Okay, I'm buying in to the Scots, for now. I just haven't been that impressed in what has been a crazy Great Lakes and NCAC. However, they had a smart game-plan against Wabash and took advantage of opportunities. The stretch of three losses in December clearly was an example of "the reports of Wooster's death are greatly exaggerated." The real challenge now is not to let their guard down. Ohio Wesleyan is around the corner and rematch for Wittenberg looks … not to mention the rest of the conference including DePauw which would love nothing more than to knock off Wooster. But I'm buying in …
19 – Nichols (Up 1)
20 – North Central (Ill.) (Up 1)
21 – Pomona-Pitzer (NR)
I am also buying into the Sagehens, for now. There are only two things I chalk up to note worthy so far for Pomona-Pitzer: A double-overtime win over Whitman and having just one loss (to WashU following the Whitman game) on the season at this point. There are more question marks when it comes to their schedule than almost anyone else in the poll or being considered. The SCIAC is hard to grasp as so many teams play schedules unrelatable to the rest of DIII, so is a win over Occidental really all that great? But a 14-game winning streak and solid wins in their last three, including against Claremont-Mudd-Scripps, left me very little reason to keep them off my ballot.
22 – UW-Lacrosse (NR)
Welcome to the "Five-Loss Club" of my ballot. I struggled mightily with this part of my ballot. The Eagles are sitting a game out of first place in the WIAC and any team that high should probably be ranked in the Top 25. That said, their losses this season to Ripon, Central, and Elmhurst make one shake their head – because if they are good enough to be near the top of the WIAC, they should be good enough to win those games. Granted, three of their losses came in a four-game stretch in November, but they still lost to Elmhurst in late December. You then counter that information with wins over Whitewater (twice), Stevens Point, and Platteville in conference play and it change the equation again. So, I'm riding what is happening more now than in November … but UWSP and UWP are the next two games on tap. Take note.
23 – UW-Stevens Point (Down 4)
Despite winning two games this past week, the decision to move the Pointers down was more about where other teams were being positioned. I also felt Lacrosse was playing better than UWSP and I couldn't justify Stevens Point being higher. So, no fault of their own, but maybe a "heat check" on where I had UWSP in the first place – I didn't bring them far enough down last week.
24 – Guilford (NR)
Similar to UW-Lacrosse, I felt I needed to recognize the "now" from the Quakers versus the earlier season results. They, too, lost most of their games in November. Four out of five to be exact in a six-game, 15-day span. Those losses were all two-possessions or less as well. Since then, they have lost just one game in 13 and have a sweep of Lynchburg and win over Randolph-Macon. The only reason they aren't head of Lynchburg with that sweep is that five losses and a loss to Roanoke is holding down. There is a real chance they flip with Lynchburg later.
25 – Wheaton (NC)
Dropped Out:
Rochester (Previously 19)
It almost feels like the old "NYU Effect" with the Yellowjackets, except that I know they played a pretty decent out-of-conference schedule. However, conference play hasn't been as good. Rochester is 3-3 in their last six games in UAA play and dropped a game this past weekend to, improved, Brandeis. I am just not sure the UAA has a Top 25 team right now. The conference turns the page on the schedule this week and the cream will most likely rise to the top very soon. Then Rochester or whomever (Emory, Chicago, WashU) may reemerge as a Top 25 team.
Amherst (Previously 22)
When there is as much parity and diversity of teams in Division III, I struggle to keep a team in the 20s ranked when they take a loss, I figure, they shouldn't. Losing to Colby, even if it was the first game, is hard to swallow especially when it comes somewhat on the heels of an emotional win against Williams. Colby was also at LeFrak Gymnasium which makes that loss a bit harder to wrap one's head around. The NESCAC is always a grind, but these are the games the top teams should be winning.
Arcadia (Previously 23)
The Knights lost the day I put them on my ballot. Dropping the game to Rosemont is not a quality result. Nothing against the Ravens who I think haven't had as good a season as they should be having, but Arcadia should have dominated that game. They then followed it up with a narrow win, on the road, against a depleted Stevenson unit. I still buy in that Arcadia is a darn good defensive team that may make waves in March, but they need to refocus here in January and early February.
Wesleyan (Previously 24)
While the Cardinals dropped their fifth game which puts them in the same company as UWL, UWSP, Guilford, and Wheaton, the difference is Wesleyan did it this past week and the rest of that core did not. Furthermore, the loss to Tufts (10-10) doesn't look as good as it did in the last few years. The Cardinals continue to be plagued by inconsistency, by my vantage point, and can ill-afford to lose very more games if they have NCAA hopes.
Previous Ballots:
Week 7
Week 6
Week 4
Preseason (Top 10, 11-20, Final Five)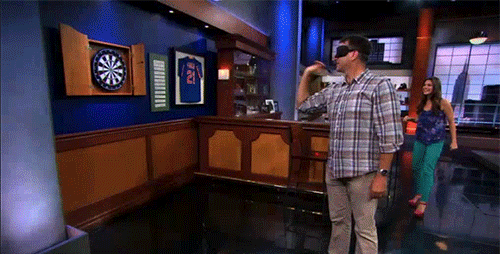 There you have it. Yes, there are a lot of teams I don't have on my ballot that some feel should be there. I feel they have a place as well, but I don't have more than 25 slots. I went through a lot of versions that had the 18-25 positions constantly being erased and new teams inserted. This was the best I could settle on for this week.
Next week could be a completely different story.
Don't forget to tune into Hoopsville Thursday and Sunday nights throughout the season. While we are normally on the air 7-9 PM ET those evenings, Thursday this week we have the annual "Marathon Show" which will start at 12pm ET and run until about 8pm. We are also moving Sunday's show to Monday due to some conflicts (and Super Bowl Sunday) and start at 7pm ET. To watch the show, log onto www.d3hoopsville.com or follow us on Twitter (@d3hoopsville) and Facebook (www.facebook.com/Hoopsville) for direct show links and more information.
"Because if you want to talk about Division III basketball, you've got to watch Hoopsville!"