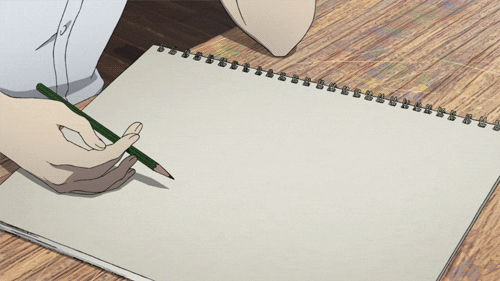 Welcome to my D3hoops.com Men's Top 25 ballot blog. If you are familiar with this and have read it before, thanks for coming back. If you are new, welcome. I try and do this as often as I can – weekly is the goal – to give those interested insight on how at least one voter approaches the time and work to put a ballot together and how this voter ends up voting. A reminder that I am just one voter and I don't expect any other voters to vote like I do, nor necessarily agree with my approach or reasoning. My take on things may be completely off one week and spot on the next (ok … maybe not that last part LOL).
This week I found my ballot had developed at least three "sections." A top tier of team I am very comfortable knowing are some of the best in the country. A second tier I think are teams who are very good and could compete with the top tier but have shown flaws or inconsistencies so far this season – or I am just not sure are as good as their resume seems to indicate. Then a third tier of teams that are flawed, are not rising to their potential, or are difficult to truly grasp how good they are … or are not!
One thing that has developed for quite a few weeks, I'm pretty set with my top five. They have shown to be the best in the country and no other teams have shown they should be in that group. It is the ballot spots after the top five where things get more interesting.
I can explain it more later, but I found myself in an endless loop near the end with the final five, maybe eight, poll positions. I could insert a number of teams that both felt like Top 25 teams, but also didn't feel like squads that should be there. There are probably 15-20 teams I could slot into those five to eight spots and no combination was going to make me feel I had the right teams in the right spots.
In the last few blogs, I shared my thoughts on all the teams on my ballot. I won't be doing that moving forward. I will select a few based on either movement up or down, being added or removed. If you are interested in my thoughts on teams, I have links shared with each ballot throughout and at the bottom of each blog.
The one thing I do feel comfortable saying: there are a lot of very good teams in Division III men's basketball. We expected that fact this season and while some teams haven't lived up to expectations, others have emerged who we are now talking about. March is going to be wide-open and the national committee is going to face a real challenge trying to balance the bracket the best they can with the limitations they are given.
I was talking with a voter and another person familiar with the process recently and we all agreed, there are 12, maybe more, teams who could get to Fort Wayne and battle for a national title. Whoever wins this year will not have taken an easy road – no matter where they are in the country.
With that, let's get to my Week 7 ballot. As a reminder, here is how I voted last week. For reference: NC (No Change); NR (Not Ranked).
1 – Nebraska Wesleyan (NC)
2 – Augustana (NC)
3 – Whitman (NC)
4 – Whitworth (NC)
5 – UW-Oshkosh (NC)
6 – Hamilton (Up 3)
I didn't want to move the Continentals up at all, but I due to other results and decisions someone had to fill the six-spot. Hamilton got passed SUNY Geneseo in non-conference action, but their only conference game, against Amherst, had to be postponed due to the massive winter storm (I don't follow the winter storm names, crap; read more why here). That game would have been very helpful and Hamilton benefits as the result of there being no game. Turnovers are still a concern for me especially in conference play.
7 – St. Thomas (Up 3)
The Tommies continue their meteoric rise on my ballot (and the overall Top 25 poll) thanks to other results and John Tauer's ability to get the most out of his team … and get them to focus on doing just that much better than their opponent. UST being back in the picture really makes the Central/West Region national conversation more interesting and complicated. Voters cast their ballots before St. Thomas' game against St. John's Monday evening. Tommies prevailed in overtime, but the two teams proved to me why the MIAC has two serious national contenders this season.
8 – Wabash (Up 3)
The Little Giants moved up, like others, mainly because of other results with other programs. I think Wabash is a good team, but this is starting to feel a little too high. I am not sure they are a top ten program. I might be wrong, but I am still leery with this position. These kinds of developments, along with Hamilton's positioning, usually leads me to completely blow up my ballot in the near future.
9 – St. John's (Down 2)
The Johnnies are a good team, but they didn't have a good game against Carleton on Saturday. Stokman, one of the better guards in the country, was 0-10 from the field! Just one or two shots made and SJU is headed into their game with St. Thomas 14-1! I still think, despite their ranking, St. John's is an under-appreciated program who should prove that between now and March. Of course, SJU ends up losing to UST in their first rivalry game of the season on Monday evening. My thoughts, compiled before the game, aren't changed too much with that result. However, it did change my thoughts on the control St. John's has on the MIAC and if they can use the home court to their advantage.
10 – MIT (Up 7)
For most, the "yo-yo effect" talks about losing and gaining weight. In my voting world, it refers to a team I have all over my ballot from week to week. The Engineers fit that bill currently. If you have read these blogs or listened to Hoopsville, you know I think MIT is a very good team this season. However, they have been dealing with injuries especially with their core five all season. I dropped them significantly last week mainly because three guys were out, and it wasn't clear when they would return. Don't look now, two of the three are back including AJ Jurko whose injury against Coast Guard looked severe enough to not only be back boarded to an ambulance and on to the hospital, but also ended the game with just under three minutes to play. His return: 37-point explosion in an overtime win against Babson on Saturday. Hamilton Forsythe has also returned after missing most of the season and reports are Cameron Korb will be back this week – meaning MIT is going to be back at relatively "full strength."
11 – Randolph-Macon (Up 2)
12 – Williams (Down 6)
The Ephs had a bad week. First, they dropped their rivalry game at Amherst on Wednesday. Okay. That happens. One should expect that in their rivalry. It ended their unbeaten streak to start the season. I wouldn't have done much with that. However, Williams then played host to Middlebury and lost that as well. That one is harder to figure, especially coming after a loss when you expect teams to be more focused on being sure to play well.
13 – Capital (NC)
14 – Marietta (NC)
15 – Lynchburg (Up 5)
I have probably been soft pedaling the Hornets for a few weeks now. I haven't really bought in until now, though they are also in the midst of a very challenging stretch of games. They have gotten through Virginia Wesleyan, Washington & Lee, and Eastern Mennonite. However, the stretch continues with Guilford, Randolph-Macon, and Roanoke in the next three. (The ODAC's demise is greatly exaggerated.) One little bird shared with me that Lynchburg reminds them of Ramapo from last season. It's an interesting comment. I look forward to watching at least the next three games.
16 – Loras (NC)
17 – Swarthmore (Down 2)
18 – UW-Stevens Point (Down 10)
Williams wasn't the only team who had a rough week. UWSP has had a rough two weeks. They have lost three of their last four to Oshkosh, La Crosse, and Platteville. Sure, the WIAC is the toughest conference in the country currently. Losses aren't a surprise, so dropping a game to UWO was expected. The UWL outcome was a bit of a surprise, but the Eagles are also having a very good season. It was the UWP defeat that raised my eyebrows. The Pioneers were expected to be a good team this year (I had them on my ballot early in the season), but they have been very inconsistent. Having lost two of three heading into the UWP game, I figured UWSP would respond and show their medal. It didn't happen. Feels like the rip cord suddenly got pulled. I may have been completely wrong when I felt this team was reminding me of the 2015 national champion squad. Ryan and I discussed the Pointers during the "Top 25 Double-Take" segment on Hoopsville this past Sunday night.
19 – Rochester (Up 2)
20 – Nichols (Up 3)
21 – North Central (Ill.) (Up 3)
22 – Amherst (NR)
The win over Williams gave me some reassurance that the Mammoths were maybe as good as advertised. I just really wish they had the Hamilton game to at least finish off the week and give me a result to counter-act the Williams game. Would they fall trap to Hamilton after the emotional win against the Ephs? Would they actually finish the week with another strong victory? How would it all play out? Amherst didn't have the game thanks to Mother Nature, and it left me a little leery with this selection … for now. Side note: Our thoughts are with Dave Hixon and his family as they mourn the death of his mother last week.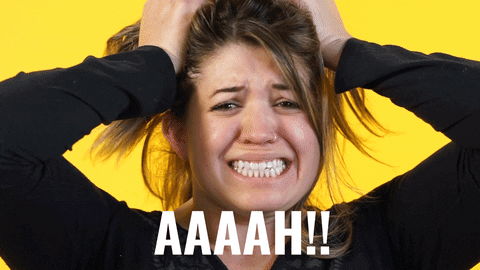 23 – Arcadia (NR)
The Knights are one of those teams that has been flying under the radar for a while now. They are in one of the most competitive conferences in the country (MAC Commonwealth) that just hasn't produced a national power. When talking to those who play against Arcadia, they site their solid defense, senior core, and a sophomore who may be the best player in the conference. The challenge with Arcadia is that their schedule doesn't reveal a lot. You actually get more out of their losses to Salisbury and Swarthmore than their wins. My voting luck can be wrapped up with Arcadia quite well: I buy in and put the Knights on my ballot, and they follow it up immediately with a loss to Rosemont Monday night. This is why voting near the bottom of the ballot can cause one to pull their hair out.
24 – Wesleyan (Up 1)
25 – Wheaton (Ill.) (Down 6)
Those who know me might be surprised I dropped the Thunder so severely when they lost to second-ranked Augustana. As I mentioned last week, the Thunder are living and dying on the play of Aston Francis. He played well. That isn't the issue. It's the fact that Wheaton now has four losses on the season, and I am expecting a few more before things are all said and done. At some point, I want to see them beat a significant team. They upset UW-Oshkosh early this season which put the Thunder on everyone's radar (along with Francis' play). Since then, Wheaton hasn't beaten a significant team while mixing in losses to Illinois Tech and North Park (4-14!) – they escaped NPU (82-75) in their rematch last week. Can I keep voting for a team which only has one significant result on it's resume?
Dropped Out:
Plattsburgh State (Previously 18)
Going 0-2 in conference games last week was enough for me to step away from the Cardinals. Jonathan Patron is an outstanding talent, but teams seem to have clipped Plattsburgh's wings. They just don't feel like the same, strong team we saw last season. They now have three losses in the SUNYAC which puts them 2.5 games back of first place (Oswego State) and tied with Cortland who just beat them. All three teams in the top four (Oswego, Brockport, & Cortland) have defeated the Cardinals so far this season. Coincidentally, Plattsburgh was another team Ryan and I discussed in the "Top 25 Double-Take" on Hoopsville back on January 13.
Gordon (Previously 22)
I mentioned my nervousness last week about the Fighting Scots. The win over Nichols was good, but they had a lot of results that were tighter than I was comfortable with for a Top 25 team from the CCC. Gordon lost to Western New England this week and I decided it was enough to pull them from my ballot. You could say I was looking for an excuse, but harder to make that excuse when a team keeps winning.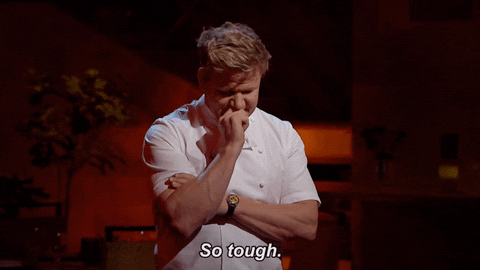 As I indicated above, the last five to eight slots on by ballot could be a mixture including ten to twenty different teams. I have gone 'round and 'round this week and in the last few trying to determine who I think should be in those slots. I know other voters are doing the same, though I am surprised there aren't more teams getting votes each week as a result of those debates. And of course, my luck showed with the choice of Arcadia only to have them promptly lose to Rosemont on Monday evening. Those are literally head-shaking moments for me as a voter.
So, the bottom five to eight can basically "represent" the third tier of men's basketball which includes several teams and not all can be fit in. That's little solace to those fans (even coaches) who want to see their team on someone's ballot and especially the poll, but we can't vote for everyone. Some may notice there are several one, two, and three loss teams I am not voting for that I have lumped into this third tier. Those teams just haven't convinced me they are as good as gaudy records seem to indicate. Time will tell which is more accurate, I'm wrong or the records are gaudy, with each individual team.
Previous Blogs:
Week 6
Week 4
Preseason: Final Five
Preseason: 11-20
Preseason: The Top 10