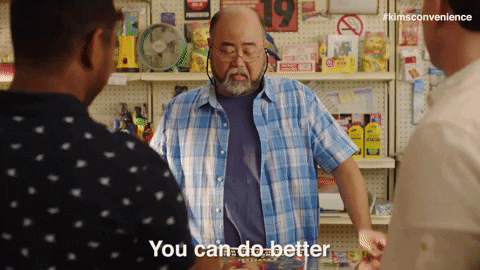 Welcome to another installment of showing my D3hoops.com men's Top 25 ballot. I've already failed this new year not getting a blog out last week. I'm trying to do better. 🙂
Before the holidays, I showed how I voted each week so far this season. If you haven't seen that, click here.
Since I missed last week's blog, here is how I voted in the first poll after the holidays (Week 5).
1 – Nebraska Wesleyan
2 – Augustana
3 – Whitworth
4 – UW-Oshkosh
5 – Whitman
6 – Williams
7 – Hamilton
8 – MIT
9 – UW-Stevens Point
10 – Marietta
11 – St. John's
12 – Wittenberg
13 – Randolph-Macon
14 – Loras
15 – Rochester
16 – Plattsburgh
17 – St. Thomas
18 – Wabash
19 – Wheaton (Ill.)
20 – Johns Hopkins
21 – Lynchburg
22 – Salisbury
23 – Scranton
24 – Gordon
25 – Nichols
Remember, this was last week's ballot (Week 5). How I saw things following the holiday season.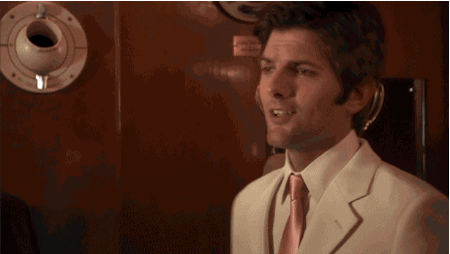 Now with that out of the way, let's chat about this week. We just got done with a heck of a week of basketball. Some tremendous match-ups from Whitman at Whitworth to Top 25 battles in the WIAC, OAC, and elsewhere. There were even non-Top 25 match-ups in conference play worth tuning into. It felt like on any night there was several games worth watching.
It was fun.
And with parity, I knew there would be outcomes we either didn't expect or games that would be closer than one would figure. Carthage nearly beat Augustana was one game that jumped out at me. As good as Augustana has proven to be, Carthage had them on the ropes. The rest of the games showed up in the number of Top 25 teams that lost – twelve loses on my ballot out of ten teams and teams seven through ten taking a bump in the night.
But I actually loved it. Well … to a certain point. I feel like I'm back at fishing for teams to fill out my ballot. There are so many teams I think are Top 25 worthy, but when push comes to shove and I have to fill out the ballot there aren't any easy choices. Too many times I want to chose Team A, but that provides Team B and C an argument to be on the ballot, which then reveals in their resumes that maybe I should consider Team D. However, if I consider (or even insert) that team – or any of the rest – then Teams E & F have valid arguments. It seems to never end. There are no obvious choices. Every team has flaws. Every resume has holes.
Of course, that means we are going to have a thrilling rest of the season and an outstanding March.
Ok … enough of me waxing poetic? Yeah, not so poetic … you want to know my ballot and thoughts, so let's get to business. Here is my Week 6 D3hoops.com Top 25 ballot:
1 – Nebraska Wesleyan (NC)
There has been little to no reason to consider moving the Prairie Wolves off the top spot. All 25 voters have them number one and there I can't see why we would move off that choice. Their depth, abilities, and coaching are outstanding. That said, they are a bit hobbled right now which could make them susceptible. They also worry me with their habit of playing to the level of their opponents. They end up winning games big a lot of the time, but some games are closer for all 40 minutes, or are closer than they should be in general, and that worries me.
2 – Augustana (NC)
While Carthage certainly gave the Vikings a moment, it shouldn't surprise. Augustana will be challenged in the CCIW. They are still a darn good basketball team with plenty of options offensively and a very good defense. I grow more impressed each time I watch the team.
3 – Whitman (Up 2)
The win over Whitworth (and surviving the rest of their schedule last week) was enough for me to move the Blues back up. They still worry me with the same habit of playing to their opponent's level to some degree. They also allow teams back into games – Whitworth last week after Whitman lead by about 13 late in the game; 1st half against Linfield when it seemed the Blues would blow the Wildcats out of the building. However, they also have plenty of offensive options and are one of the most aggressive defensive teams in the country – and depth is helpful.
4 – Whitworth (Down 1)
The Pirates have impressed. Seeing them in Las Vegas was beyond helpful. Seeing their size and speed in person helped translate what I had been seeing on only video. No team is perfect, including Whitworth. I'd love to see them utilize Ben Bishop more, Kyle Roach can sometimes lose focus (which has many different results), and their lack of depth can be a concern. They have seemed gassed in the second half of games and they, sometimes, don't adjust well to officiating and that means the deep bench is put in at times the coaching staff probably rather not. However, they also proved against Whitman how they can also overcome nearly all of those and still win – or come close in that case. This may be the best Whitworth team I've actually ever seen.
5 – UW-Oshkosh (Down 1)
The Titans only moved down a slot because I needed to move Whitman up. UWO has proven that despite a major coaching change in the off-season they are still a very difficult team to face. The challenge is going to be the rest of the WIAC. Getting past UW-Stevens Point the first time around was a good start, but the conference slate is going to be brutal. As long as the Titans can take the lumps and not get too beat up, they will make the run to Fort Wayne rather interesting.
6 – Williams (NC)
The Ephs are off to the best start in program history and that should worry people. They broke the record of 14-straight wins to start which was set in 2002-2003 – when they went on to win a national championship. What is interesting is they start one of the larger five – three forwards, a center, and a guard. It isn't typical and gives them plenty of advantages. Of course, like most teams, focusing and playing full 40 minutes against every opponent is key, but Williams has shown with two wins over Wesleyan and a successful trip to Maine already they are in a very good place.
7 – St. John's (Up 4)
I made a significant move up with the Johnnies for several reasons. First, I do think St. John's is a good basketball team. They have shown that so far this season. The other, so many teams who were ahead of them stumbled this past week and I don't think are playing as well as SJU right now. The interesting thing about the Johnnies is how I think they are actually flying a bit under the radar. They just may not convince people how good they are until much later in the season.
8 – UW-Stevens Point (Up 1)
Yes, the Pointers lost this past week, but to a team ahead of them in the polls and it doesn't take away from the fact that UWSP is a good team. One of the trademarks of Bob Semling teams is solid defense. When Semling has a chance to coach a core group for a long time, like four-year seniors, the defense is always ridiculously good. Last time we saw this kind of scenario: 2014-15 and a National Championship. Like for UWO, UWSP has to get through the conference grind.
9 – Hamilton (Down 2)
I wanted to move the Continentals down a little more, but there was only so far I could move them down off a single loss to Wesleyan. The concern is how much Hamilton tends to throw the ball away. Ryan Scott is the first who made me aware of the turnover problems and it causes many games to be far closer than they should be. It also allows opponents like Wesleyan to take full advantage. Hold on to the ball, Hamilton!
10 – St. Thomas (Up 7)
I didn't think I would have any reason to be voting for the Tommies this season, nor did I expect to jump them into my Top Ten. The scary thing is UST has quietly returned to the fray and every time I look they have surprised me again. Their only flaw is the first game of the season. They have dominated some good teams including UWSP (I may have to move UST above UWSP at some point, FYI). Their battle with Augsburg was one of those classic in-conference games, but may have also shown some flaws with the Tommies. As more attention is given to their program, the question becomes: can they live up to the pressure?
11 – Wabash (Up 7)
Much like St. Thomas, the Little Giants have been impressing at every turn. They have taken on every team in their conference, including Wittenberg, and come away with wins. Their loss to Wilmington is the only question mark I have on their schedule. Can they continue this run? It has been awhile since they were in the national spotlight … and from when the entire conference was gunning for them. As they turn into the second round of conference games, I will be intrigued in how they stand up.
12 – Randolph-Macon (Up 1)
The Yellow Jackets intrigue me. They have some losses that maybe should be expected (parity means losses, right?), but they also have wins that make you turn your head. I am not sure as of yet what they are doing so well or what causes them to derail (like against CNU and Guilford). They are about as high as I feel comfortable voting for them – maybe a little too high – but they do deserve to be here.
13 – Capital (NR)
Well hello Crusaders! Wow! I decided to insert them all the way up in 13th on the poll, after not voting for them at all previously, because I felt that I both waited too long to start voting for them and they made a statement this past week. 12-game winning streak with the last three games being wins over Mount Union (home), Marietta (away), and John Carroll (home). The win at Marietta jumped out the most, but to beat two teams at the top of the conference and another who is known for being difficult to play was impressive to me. I did wait to vote on them last week because of this schedule, but I also feel I should have voted for them sooner none-the-less.
14 – Marietta (Down 4)
The Pioneers drop was multi-faceted. The first reason is because they obviously lost to Capital and they had lost two of their last five. I have mentioned previously that in other seasons Marietta seems to have these moments … where they take a few losses and seem to not live up to the hype or ranking. Ryan on Sunday's Hoopsville put it in a way I think is better to say: The Pioneers sometimes don't live up to the expectations others (we) set. That is probably a far fairer way of saying it. Per that, I felt I needed to lower the expectations that I have. To not get over-hyped. They are good, but that doesn't mean the bar gets placed higher and I get disappointed when suddenly they take a loss that doesn't meet that bar. That's not their fault. That also doesn't mean they still aren't a good team. They seem to have some pieces in place that makes them better than in years past – if that is possible.
15 – Swarthmore (NR)
I made a mistake thinking I had voted for the Garnet last week. They certainly were on my list of teams to consider, but I forgot I didn't put them on my ballot. That was also a mistake. I most likely have been putting too much stock in back-to-back, buzzer-beater, losses in conference earlier in the season. Seeing Swarthmore in person against McDaniel last week impressed me. I realize they may have had the perfect game, but there is more there. They are deeper team than I've seen before, their size and skill inside is tough to handle (rebounding and block numbers are insane), their offensive game-plan (especially the inside, outside game) is tough to stay with, and players like Cam Wiley have seemingly settled into roles that actually make them more dangerous. What is the most impressive is the defense. Opponents can't get good looks inside, they close out on outside shooting very quickly, and they throw curve balls constantly. Their defensive numbers are crazy good, though their steal numbers are shockingly low considering. Swarthmore is better than last year.
16 – Loras (Down 2)
Moving the Duhawks down two spots is simply repositioning them while also moving other teams into the poll. Loras is good, though they are showing some inconsistencies. Losing to Nebraska Wesleyan is the least shocking result to see. Their close game to Coe is a little more interesting. That said, the IIAC, eh, ARC is far more competitive than people may realize. I like the game Loras puts together. They also have very good results including a narrow win to Augustana – that game still impresses me.
17 – MIT (Down 10)
This might surprise people on a team that only lost their second game of the season last week. However, the Engineers are dealing with key injuries. One expected starter hasn't played the entire season. Another key player has been injured lately and it's unclear how long he may be out (from what I've learned). And a third injury forces the team to go deeper on the roster. That said, they also seem to be a darn good team. The loss to Emerson is odd because I would have thought it would lead to a loss to Wheaton (Mass.), but it didn't. Larry Anderson is a good coach. I am watching to see how they continue to react to the latest set-back.
18 – Plattsburgh State (Down 2)
The Cardinals moved down, much like Loras, because I was readjusting teams this poll. I can't put a finger on who Plattsburgh is this season. We all know how good Jonathan Patron is, but I can't get the memory of how they left the NCAA tournament last season. I am not grading them on that result, but I am trying to figure out just how good Plattsburgh is this season considering there isn't much to base anything on. Their schedule isn't one that stands out. The win over Middlebury was good; the loss to Brockport (10-4) is hard to read into right now. I am actually all over the place with Plattsburgh, so I am comfortable with the Cardinals being in a 15-20 slot.
19 – Wheaton (Ill.) (NC)
As goes Francis, so goes the Thunder. That may not be completely fair, but it is pretty close to accurate. Aston Francis has had one of the more amazing seasons, so far, that not many in recent history have had. Incredible, buzzer-beating, game-winning shots, awe-inspiring offensive games, and he is averaging more than 30 points a game! However, no one else is in double-figures offensively. He also leads the team in rebounding as a 6-1 guard. That's pretty impressive, but I think it also would be concerning. Francis needs a second option that is going to hurt opponents. Until that really develops and is consistent: As goes Francis, so goes the Thunder.
20 – Lynchburg (Up 1)
I'll admit, I don't know what to make of the Hornets. Their lone loss is to Guilford (what is with the Quakers?!) and they have win over Emory & Henry, but they haven't played RMC or Roanoke in conference play as of yet. They also have close results against opponents that seem they should have had easier times with (darn paper match ups!). I just can't figure out if the 15-1 record is for real and I am completely low-balling Lynchburg or if it really is smoke and mirrors. Help!
21 – Rochester (Down 6)
It was a rough weekend for the Yellowjackets in their trip to Chicago and St. Louis. Losing both games caused me to seriously consider removing Rochester from my ballot. That said, I also appreciated that Rochester has had a pretty good season so far. They seem to be one of the more intellectual teams in the Top 25 – that being they sometimes accomplish things because they figure it out on the court, not in a timeout or at practice. They adjust in the moment. It didn't work out on a rough trip to the Midwest, but that doesn't discount they may be the best team in the UAA – though, Chicago has made a serious claim for that as well.
22 – Gordon (Up 2)
The Fighting Scots have impressed. They have rolled through a lot of teams this season including Nichols and Endicott recently. However, a lot of their results are maybe too close and that could bite them. They also don't have an overwhelming resume which certainly makes me wonder if I am buying stock a little too soon.
23 – Nichols (Up 2)
The CCC having two teams on the ballot is pretty good for the conference, but much like Gordon the Bison have an interesting resume. They got into the headlines for the wrong reasons at the start of the season, but they also have dominated opponents including Trinity and Wesleyan! However, the loss to Salisbury was somewhat surprising and then Gordon nipped them. Honestly, I'm not that sure Nichols isn't the better team in the CCC despite a Gordon victory and that only one of them should be ranked … but these two have to show me more before I pull that rip cord.
24 – North Central (Ill.) (NR)
Watching the Cardinals in Las Vegas was interesting. I was both impressed and left scratching my head. They dominated an over-matched Husson squad, but then stumbled against a less than stellar Ohio Northern team. They also were seemingly over-matched against Augustana, but they have beaten Illinois Wesleyan, Wheaton (in an emotional game), and others. They also have some darn good talent and seemingly have adapted to well to the loss of Aiden Chang for the season. There is something about NCC …
25 – Wesleyan (NR)
You can't escape seeing the Cardinals involved in important results every week. They lost games earlier in the season to Nichols and Wesleyan and those results weren't close, but important none the less. But more recently, they have wins over Plattsburgh State, Middlebury, Hamilton, and Amherst – all in the last six games. A lone loss to Williams in the middle of that stretch. Of their four losses, three of them came in a four-game stretch that encompassed less than two weeks.
Dropped Out:
Wittenberg (Previously No. 12)
Losing three of the last four, I just couldn't justify holding on to Wittenberg. I, arguably, had them too high to begin with. I have had this mentality that they were a better team and positioned to do great things this season. I don't know where I had that thinking as I can't find my notes on it (for some odd reason). They are 11-4 and probably still a good team, but … three losses in four while playing the both the top and bottom of the conference.
Johns Hopkins (Previously No. 20)
I really like the Blue Jays. If I had gotten my blog out last week, you would have read about how impressed I was in Las Vegas (though, you could have heard that on thought on Hoopsville as well). Despite losing two games, I thought they were the best two-loss team we had ever had at the D3hoops.com Classic. They had lost Connor Delaney, but they didn't seem to show that in Vegas. However, they followed that up with some time off and then a loss to Muhlenberg. I realize the Mules are tough, but it was a home game and that shouldn't have happened. JHU, though, is on the short list to get back on my ballot. I really like the pieces they have in place under Josh Loeffler.
Salisbury (Previously #22)
I wasn't all that confident voting for the Sea Gulls last week. They ended up being the last team I wrote down. I should have gone with Swarthmore, but after going around and around with it, I went with "one loss to Rowan" over Swarthmore's double-buzzer-beater results. Probably not a smart choice. Salisbury is having a great season, but I just can't really buy in. They followed a loss to Mary Washington (who had just lost to Frostburg) with a barely-go-by win at Southern Virginia. I know those are back-to-back tough road trips, but I just can't buy in.
Scranton (Previously #23)
The Royals were the last undefeated men's and women's combo in Division III. Impressive. Also, any time I talked to a coach who had played them or seen them, the quotes were usually "really good" or "impressive." However, this past week some of those same coaches changed their tune. Seems some injuries have gotten to Scranton and back-to-back losses to Elizabethtown and Moravian weren't pretty. From all reports, this Scranton team is legit. I am going to dive in deeper soon enough, but I just didn't feel they were playing their best basketball since the holiday break.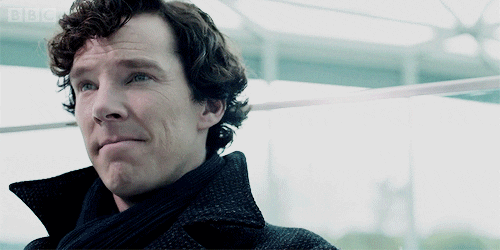 There are a lot of teams I am considering each week. I am also considering a lot of "new" teams which is fun. The last ten slots are always full of question marks, though one could argue the entire Top 25 is full of those as well. There are some teams that feel too high, but those slots have to be filled. I am sure I am missing others, though I do my best to check every conference for an outlier who should be considered. I may be putting too much stock in teams many feel aren't that good. I am sure I am not putting enough stock in teams others think are stellar. That's the great thing about this … so many different opinions.
I'm just one vote of a total of 25. For much of this season (and recent seasons), I haven't seemed to be on the same page for half my ballot. This week, I saw teams I jumped significantly also jump in the polls. Seems maybe I am more in tune with the rest of the voters than I have been prior. It also just could be dumb luck.
There are teams even as I look at my ballot even now I question why I voted for them when there are others sitting on the outside.
Parity has produced not a lot of great teams, but a lot of good teams. Trying to figure out what good teams are Top 25 teams is the most challenging part.
Until next week … enjoy the games! And don't forget, Hoopsville is on the air Sunday and Thursday nights starting at 7:00 p.m. ET – with Sunday's show featuring the "Top 25 Double-Take" with Ryan Scott. We will either give you our Dubious, Dark Horse, or Debatable selections each week. Or we will "Buy or Sell" on squads both in and out of the Top 25. For more information on the show, go to www.d3hoopsville.com or follow us on Twitter (@d3hoopsville and #Hoopsville) or on Facebook (www.facebook.com/Hoopsville).
Edit: Earlier version erroneously indicated Williams had beaten Hamilton twice this season. That was supposed to be Wesleyan. It was also indicated Loras narrowly lost to Augustana. That was meant to say "beat." We also indicated Plattsburgh beat Brockport – NOPE! We know they lost to Brockport, but apparently we shouldn't be writing this thing late at night. Note taken. Those have been corrected. We apologize for the mistakes.