We have one game left, and somehow it seems that six predictions, and quick ones, are no longer appropriate. So we bring out a couple more experts, and we give everyone a couple hundred words to work with. We've been making these predictions ever since 1999, when our panel correctly picked what everyone in Division III thought was an upset — Pacific Lutheran over Rowan. Last year, our panel correctly picked Mary Hardin-Baylor, in a 5-4 decision over UW-Oshkosh, befitting the three-point outcome.
Nobody consulted with one another. Feel free to add your pick and reasoning in the comments section below.
Photo by Steve Frommell, d3photography.com
— Pat Coleman
Pat Coleman, D3football.com publisher and executive editor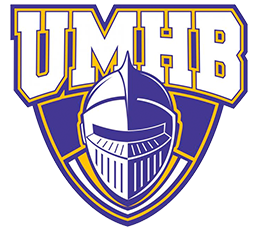 I'm going to start by saying something I assume my colleagues and fellow prognosticators will echo, that I expect a defensive battle. UMHB has allowed just 10 points (plus a truly garbage-time "touchdown" against Chapman), and the Mount Union defense should have some success against the UMHB offense as well. And in a game like this, one great play or defensive score or missed assignment could loom large. And I look at the game this way as well: If someone gets down by two touchdowns, who is more likely to rally? I think we know the answer based on last week, especially when you consider that Mary Hardin-Baylor hasn't even trailed all season. But I don't think UMHB gets that far down. The rest of the crew will probably talk about individual players and matchups, so I'm focusing on big picture here.
Mary Hardin-Baylor 17, Mount Union 13.
Keith McMillan, D3football.com national columnist and managing editor emeritus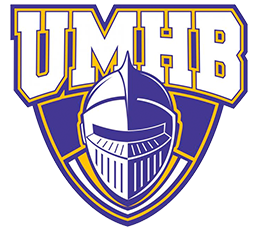 In the past three playoff games, UMHB has defeated top-10 teams while allowing 10 total points. Mount Union hasn't been held under 43. And while the Nos. 1- and 2-ranked teams in the nation beat 4 and 3 to get here, Friday night will be the first time either has met its match in team speed. That'll manifest on deep balls, on defensive pursuit and in the pass rush. Look for each team to try to get its young quarterback comfortable early. Although the game might bog down and become a defensive grind, 10 (like last Stagg Bowl) or 14 (like last season's meeting) won't be enough for the Cru to beat the Purple Raiders. They'll have to cash in chances against a defense that's allowed eight plays from scrimmage of 29 yards or longer, and four kickoff returns of 36 yards or more, the past two games.
Mary Hardin-Baylor 24, Mount Union 21.
Adam Turer, D3football.com Around the Nation columnist


My head is wrestling with my heart. All of the storylines are set up for a Purple Raiders culmination: one last trip to Salem, redemption after coming up short last year, vengeance against the team that snapped their Stagg Bowl streak, an us-against-the-world mentality from the team that will be wearing all black on Friday. But narratives won't put up points on Mary Hardin-Baylor's defense, which is somehow better after graduating program-defining players following last season's title. It's not unusual for one of the nation's stingiest defenses to make it to Salem, but we haven't seen anything like this year's Cru (7.0 points per game allowed) since 2003. That year, Mount Union entered the Stagg Bowl allowing just six points per game, seeking a fourth straight national championship. The Purple Raiders defense gave up 17 points to the Johnnies offense as St. John's won, 24-6. The past two weeks have shown that speedy receivers like Bryce Wilkerson and T.J. Josey should be able to get behind Mount Union's secondary. Will freshman quarterback Carl Robinson III have enough time and a clean enough pocket to take advantage? Conversely, will D'Angelo Fulford remain poised when pressured by the best defensive front in the nation? The Purple Raiders have a versatile offense that will try to dictate the game's tempo. But not many defenses have players like UMHB's Tevin Jones and Jalen Martin who are equally adept at defending the run and the pass. Mount Union's defense has not inspired confidence during this playoff run, while Mary Hardin-Baylor's has been the most impressive unit of this postseason. I picked the Purple Raiders to win it all back in August. They won their first title at the first Stagg Bowl played in Salem, then won 11 more. A couple of breaks will go their way in a tight game, giving Mount Union lucky number 13. The Kehres family will hoist the Walnut and Bronze in Salem Stadium one more time.
Mount Union 20, Mary Hardin-Baylor 14.
Ryan Tipps, D3football.com senior editor

I think that we're going to see both teams struggle to move the ball early in the game. Yes, part of that will be nerves from playing in such a big game in front of a national TV audience, but moreso it'll be because these are the best defenses each offense has faced all season. A period to adjust to the style and speed of the opponent is to be expected. It'll be after that period, however, when I think Mount will separate itself with a more dynamic offense — there's more depth (and more real options) in the rushing and receiving attacks for Mount than for UMHB. The Cru defense can't home in on just one player, and rotations will keep Mount playmakers better rested. Plus, having seen the video from both teams, I think Mount's offense line will be better positioned to help its run/pass game succeed in converting third downs and breaking open a big play every now and then.
Mount Union 24, Mary Hardin-Baylor 17.
Frank Rossi, D3football.com Stagg Bowl sideline reporter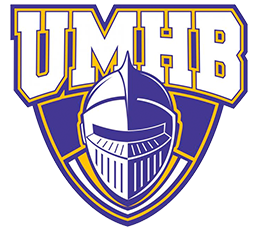 After leaving the "CRUthedral" on Saturday night, I was sure I was going to pick Mount Union to win this game.  UMHB has given up 10 sacks of Carl Robinson, III, in two weeks, and Robinson has been out-gained by opposing quarterbacks in both their quarterfinal and semifinal games.  Between that and the Mount Union momentum from the 25-point comeback made me feel like Mount Union has the edge coming into this game. First, I want to say to folks that believe a team can win the Stagg Bowl on defense alone, it doesn't work that way.  Ultimately, a team needs to achieve a balance in the cold elements to ensure the defense gets rest.  Cold weather can cause as much cramping as hot weather, and time of possession matters in this game.  Even if the offense doesn't score four touchdowns, they need to hold onto the ball and not put their defense back on the field immediately.  That's going to be the biggest challenge for UMHB Friday — and many folks don't believe the Cru can succeed at that. Yet, the Mount Union defense, despite playing well in the second halves of their games against Frostburg State and UW-Oshkosh, gave up a lot of points — in the first half against the Bobcats, they gave up 24, and in just more than a half against Oshkosh, they gave up 35.  While the Mount Union defense may be able to penetrate the UMHB offensive line, I think the Cru will be able to possess the ball enough to both score and keep their defense well rested. Let's face it, we know about the Cru defense's strength and the Mount Union offense's overall consistency.  Mount Union will score some points, but the Cru defense will clamp down eventually.  These are just givens to me.  After looking at the numbers and at the games over the past few weeks, I'm giving the edge here to UMHB — the No. 1 team on my Top 25 ballot all season — in a close one.
Mary Hardin-Baylor 21, Mount Union 17.
Greg Thomas, D3football.com contributor and bracketology consultant

I'm sure I'm the first Quick Hitter to offer this analysis- we've got a strength versus strength matchup here. Mount Union has the number one scoring offense while UMHB has the number one scoring defense. These rankings are not just a product of regular season excesses either. Mount Union is coming off of a 70-point quarterfinal outburst and a 33-point second half effort in last week's wild comeback at Oshkosh. The Cru defense has only allowed 16 points in these playoffs with just ten of those points coming in high leverage situations and also registering two shutouts. The very elite offenses in the division can and do find ways to score against the very elite defenses. Stagg Bowl history tells us to expect plenty of points. Last year's 10-7 game was a bit of an exception. UMHB's formula for playoff success has been to grab a lead, take the air out of the ball on offense, and let this amazing defense smother their opponent. What happens if the Crusaders don't get a lead? Or even if they do, we know how tenacious Mount Union will be if forced to play from behind. This is going to be a fascinating game. In the end, I think Mount Union is going to do enough to force UMHB to play a fourth quarter offense and I don't know if the Crusaders can flip the switch back on after playing so conservatively for four weeks. On Friday night, I like the Purple Raiders to bookend the Salem era with national championships.
Mount Union 28, Mary Hardin-Baylor 20.
Kevin Niehus, Division III football analyst and former Thomas More quarterback


Final Stagg Bowl in Salem, which was a surprise when it was announced last year. Its no surprise who is here, as we have arguably the two top programs in the country. When one considers Mount Union as a program, you think ,about the offense and big plays. When talking about Mary Hardin-Baylor, the program's defensive speed and size comes to mind. So it's the old adage does a great defense beat a great offense (or vice versa)? Will D'Angelo Fulford able to string together long drives against MHB's speed and DL size on defense? Look for a good mix of run/pass using the a very good group of RB's and WR's for Mount Union. I look for Mount Union to find a way to get shorter third down attempts with their athletes. In the other match up, UMHB freshman QB Carl Robinson, will line up across from the second-fastest defense he's seen this year. Mount Union will need to get pressure on Robinson to keep the ball out of Josey and Wilkerson's hands, who are true gamebreakers. In the kicking game, Mount Union must NOT let Wilkerson get his hands on any kicks. If you have followed UMHB at all, you've seen his highlights. But, Mount Union just has too many playmakers and a QB who showed he can handle adversity last week AT OshKosh. After throwing the Pick-six, he settled down and led a comeback for the ages. He showed enough poise to make me believe Mount Union will find enough offense against a very tough defensive team.
Mount Union 27, Mary Hardin-Baylor 13.
Logan Hansen, Hansenratings.com

Mary Hardin-Baylor has the opportunity to win their second consecutive Stagg Bowl, which is obvious, but they also have the opportunity to be one of the most imbalanced teams to ever take home the Division III National Championship. I've spent the last month explaining on Twitter why my model underestimated the Cru's chances, but it should be fairly obvious–most other teams to make it to Salem were the best in the country at offense and defense, and not one or the other. My model favors the Purple Raiders by 6, mostly because of their balance. Mount Union ranks in the Top 10 in nearly every opponent-adjusted metric I track, rushing & passing, offense & defense. UMHB, on the other hand, hovers around No. 25 in most offensive categories, and as low as No. 94 in passing touchdowns per drive. Their defense is spectacular though, ranking at least No. 2 nationally in yards/play, first down rate, and points per drive.  If UMHB holds UMU to 17 points or fewer in Salem, they will they surpass the 2013 UW-Whitewater defense for the best defensive rating in Division III since 1998. They've not allowed that many cumulative points yet in the playoffs, and I see no reason for them to start now, but I also don't think the Cru can rely on two return touchdowns to save the day, either.
Mount Union 17, Mary Hardin-Baylor 14.