Well, we've spent this past week talking about these games, envisioning what these semifinals look like and now it's time to get down to the finish and tell you how the games will go. Hopefully we get two great games that will be great examples of Division III football to the audience on ESPN3, but our panelists will let you know below how likely that is.
Enough with the pleasantries. Here's our takes:
— Pat Coleman (photos by d3photography.com, ohiosi.com, Brockport athletics)
The Quick Hits
playoff crew:


Keith McMillan

Ryan Tipps

Pat Coleman

Adam Turer

Frank Rossi

Greg Thomas
Mount Union (13-0) at UW-Oshkosh (12-0), 12 p.m. CT, ESPN3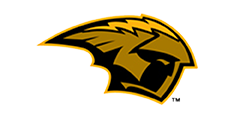 Keith: After Round 2, the Titans looked Stagg Bowl-bound. Last week, the Purple Raiders did. So how do we know who wins when they face one another? Both offenses should put points up, and both O-lines keep their quarterback clean. The game is as much about Cole Parrish and Ty Summers as the men they'll be snapping to. So it'll come down to whichever defense contains the deep threats, and comes up with a few stops or turnovers; that'll provide the edge in what should be one of the playoffs' best games. UW-Oshkosh 31, Mount Union 28.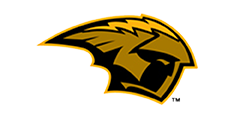 Ryan: Both of these teams have all the right stat boxes checked on offense, defense and turnovers — plus being power teams from power conferences makes this perhaps the more intriguing of the weekend's two matchups. The Titans will do a better job of closing the deal in the red zone, they won't shoot themselves in the foot with penalties, and quarterback Brett Kasper is simply one of those players who wows me every time he steps onto the field. UW-Oshkosh 28, Mount Union 24.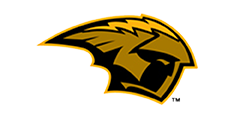 Pat: I don't know how many defensive stops UW-Oshkosh will come up with on Saturday. But the thing to remember is that this is a Mount Union offense that has had some issues with consistency this season. In games where they don't get challenged, that's not particularly noticeable, but maybe this isn't the best Purple Raiders offense. It's not the 2016 UW-Oshkosh defense either, though, and they may not have the best success against Mount Union. On the other hand, it's not the 2016 Oshkosh offense, either. This group is better across the board — the Titans are a year older, key players have gotten some time off, and Brett Kasper is better. What I think this adds up to is a relatively high-scoring game. UW-Oshkosh 35, Mount Union 31.

Adam: Did you enjoy last year's low-scoring defensive battles in the semifinals? Then this game is not for you. Both offenses are humming, but the defenses have not been as dominant as some of the defenses on the other side of the bracket. The matchup to watch here is Mount Union's linebackers and hybrid safeties against the Titans' talented and experienced skill position players who will be shifting and motioning in an attempt to beat the Purple Raiders to open space. Mount Union is on a mission and the defense will come up with enough stops to send the Purple Raiders back to Salem. Mount Union 42, UW-Oshkosh 31.

Frank: I'll be honest, I wasn't sold at the beginning of the season that Oshkosh could get this far again. With the level of losses to graduation and the hellacious WIAC matchups the Titans needed to get through, it seemed unlikely. This return to the semifinals is a credit to their experienced players, no doubt. Yet, Mount Union comes in with what seems like a chip on the team's shoulder and a strong desire to return to the Stagg Bowl after a rare miss in 2016.  We saw last week how invaluable the receivers are for the Raiders, regardless of who's throwing the ball. As long as the defense tightens up and doesn't allow a decent chunk of points like they did against Frostburg State in the first half, I think Mount Union can keep this game close enough to win it late. Mount Union 28, UW-Oshkosh 24.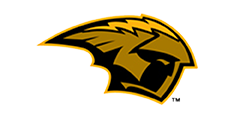 Greg: There are really not weaknesses on either of these teams. Both teams have great offenses and elite defenses and finding points of separation is almost impossible. If there is a place where one team is slightly less excellent, it is Mount Union's rush offense. The Raiders may be quite one-dimensional in this game and despite all of the playmakers they have at quarterback and receiver this may be the downfall. Both teams will score, but I give a slight advantage to the Titans and an offense that is almost perfectly diverse. UW-Oshkosh 35, Mount Union 28.
Brockport (13-0) at Mary Hardin-Baylor (13-0), 2:30 CT, ESPN3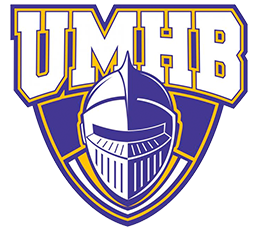 Keith: UMHB's closing speed on defense has been unparalleled. The Cru also tackles well when it arrives at the ball. That'll be a key against Brockport, as the Golden Eagles spread defenses out and let QB Joe Germinerio pick them apart. If Daquan Hubbard (24 yards a catch) and UMHB CB Kris Brown (4 INT) get matched up, it'll be worth the price of admission. In the end, Brockport moves the ball and puts up a valiant effort, but the champs are just too solid on defense and special teams, and do enough on offense. Mary Hardin-Baylor 28, Brockport 14.
Ryan: In unabashed coach-speak, this season's UMHB squad has truly been more about the team than the individual. For example, this is only the second time in the past seven seasons that a UMHB player hasn't been either offensive or defensive All-Region Player of the Year (last year, Cru athletes got both spots). And even still, UMHB is at the top of my ballot. Full respect to all that Joe Germinerio and his fellow Brockport players accomplished this season (and showing that the top tier in D-III doesn't have to be hereditary), but this is a Cru team that is poised for another 15-game season. Mary Hardin-Baylor 34, Brockport 20.
Pat: There's a different level at this stage of the game, and the defensive speed that throttled Linfield twice and shut down Hardin-Simmons and St. Thomas isn't likely to be something Brockport has seen, let alone been able to replicate in practice. Meanwhile, the UMHB offense (read: quarterback) is young and will probably make some mistakes, especially against a Brockport defense that has had some statistical success this season. If Brockport adjusts to the speed of the game quickly and keeps its composure, it can make things respectable. But UMHB competes on that higher plane these days, and it will show in the end. Mary Hardin-Baylor 41, Brockport 20.
Adam: It's hard to fathom that this year's Crusaders defense may be better than last year's championship squad that graduated multiple key starters. But, the Cru have dominated opposing offenses all season and Brockport's prolific offense has never seen a defense like this one. The Cru's great defense has been crucial to freshman quarterback Carl Robinson III's development. Brockport's historic run ends as UMHB punches its ticket for a return to Salem. Mary Hardin-Baylor 28, Brockport 10.
Frank: As the co-host of an East Region podcast, this game is the true battle of heart vs. head for me. We latched onto Brockport after their Week 1 defeat of Hobart and learned how great the personality of QB Joe Germinerio is. The team is indeed stacked on both sides of the ball — maybe we should've seen this success coming. However, my head says to never pick against the Cru at home, and Coach Pete Fredenburg's team wants to make his 20th season sweet with one more trip to Salem. The Cru offense hasn't buried teams early this year normally, and they won't do it Saturday. Yet, they will pull away as depth plays a role and the Cru's insanely good defense digs in during the second half. Mary Hardin-Baylor 31, Brockport 17.
Greg: It has been quite a ride for the Golden Eagles, however the run for the East Region champions is going to end in Belton. Joe Germinerio is a star, but he's going to face a defense unlike anything that lives in the East — or anywhere else in D-III, frankly. I expect the Crusaders to have a little easier time on offense than they have had the last two weeks, but Coach Fredenburg isn't after style points at this stage of the tournament. He'll let his defense handle this, keep Carl Robinson III out of tough situations, and get ready to defend the championship next Friday. Mary Hardin-Baylor 28, Brockport 7.
We invite you to add your predictions in the comments below. Download the Around the Nation podcast on Mondays, where Pat and Keith review the Quick Hits that were prescient, and the Quick Misses that were terribly off base.