Welcome to Championship Friday! The national championship feels like an occasion to not just make our Hits a little less Quick, but also bring in some additional experts to give their takes on Stagg Bowl XLVII. The Quick Hits team has been making these predictions ever since 1999, when our panel correctly picked what everyone in Division III thought was an upset — Pacific Lutheran over Rowan. Last year the panel correctly picked Mary Hardin-Baylor in a 6-2 decision over Mount Union.
Nobody consulted with one another. Feel free to add your pick and reasoning in the comments section below.
Pat Coleman, D3football.com publisher and executive editor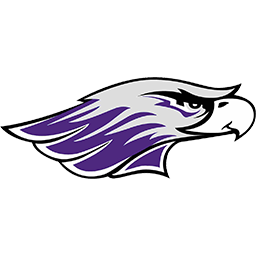 It was fun last week to watch UW-Whitewater quarterback Max Meylor have a breakout game actually running the ball on a big stage. It was reminiscent of a couple of Broc Rutter runs in key spots in the second-round game at Mount Union. The Cardinals have the edge there, with the guy who handles the ball on every snap. Ethan Greenfield should be able to get enough yards on the ground to allow North Central to keep running the ball and not be one-dimensional. The Cardinals have faced quality front sevens on defense the past three weeks in the playoffs and Whitewater will surely be better, but not outlandishly better. (Plus, North Central saw Wheaton.) Now, UW-Whitewater surely has seen the Wheaton-North Central game on video as well, so the question is, how much did the Cardinals learn from that game, and how much will be applied to this championship? How much better is the UW-Whitewater secondary than the Mount Union secondary, for example, and how will the Warhawks defend Andrew Kamienski, the most prolific touchdown-scoring receiver in NCAA Division III history? And if DeAngelo Hardy can't go, what second or third receiver will Rutter be able to rely on to make big catches in key spots? Will North Central's defensive front be more like it was in the closing minutes against Mount Union, where it made D'Angelo Fulford go down, rush his reads and make mistakes? Will Meylor have time to find secondary receivers, and find the mid-range receivers who are open while others are in tighter coverage down the field? Perhaps deep down inside, our desire to see parity and variety within Division III football leads us to see red and white on this subject. After pondering that, I will try to fight against that urge, even though it may be imaginary.
UW-Whitewater 30, North Central 28.
Keith McMillan, D3football.com national columnist and managing editor emeritus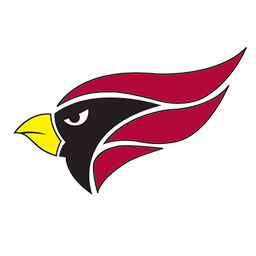 Friday's Stagg Bowl has been a long time coming for North Central, which has 17 playoff wins in 12 appearances since 2005, and for post-Lance Leipold UW-Whitewater. No matter the outcome, it's an achievement, not a failure, for both programs. But let's start here: North Central has faced four of the statistically most-impressive defenses in D-III during its run, and scored between 21 and 59. Maybe Whitewater is better than them all, and last week's 7 sacks are encouraging, but let's pencil Broc Rutter and friends in for at least two dozen points. Then the question becomes whether the Warhawk can score enough to keep pace. People around the North Central program say if the team had a weakness earlier in the season, it was the defensive backs. If that's where the opening is, it would mean Max Meylor would have to push the ball up the field uncharacteristically, to JT Parish, Derek Kumerow and Ryan Wisniewski, et al. Whitewater is also great along the lines, but North Central is also good there and should be able to put up enough of a fight to keep from being overpowered. Which leads me to this predicted final:
North Central 38, UW-Whitewater 28
Adam Turer, D3football.com Around the Nation columnist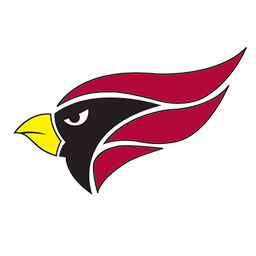 You'd think North Central's offense is unstoppable, but they've been stopped before. UW-Whitewater has the blueprint, courtesy of Wheaton. The Cardinals offense has taken its game to a new level since that Week 5 loss to its CCIW rival, but can be stopped. No other challenger has been able to slow, yet alone stop, this potent and well-rounded attack. But if anyone can do it, it's the Warhawks. Surprisingly, it wasn't UW-Whitewater's defense that keyed the semifinal win on Saturday–they gave up a season-high 32 points to St. John's. The Johnnies rushed for just 21 yards. The Cardinals have a much stronger rushing attack. The athleticism and versatility of the offensive line will present the biggest challenge these Warhawks have faced. But this UW-Whitewater defense has proven that it can impose its will and control the pace of the game, or make big plays when its back is against the wall. First down will be huge in this game. If the Cardinals can get Ethan Greenfield six or seven yards to keep the chains moving and avoid third-and-long, Broc Rutter will have the Warhawks right where he wants them. The Warhawks need to stop the run but can't load the box because Rutter and Andrew Kamienski will make them pay. Can the Whitewater offense play keep-away like it did against Mary Hardin-Baylor? North Central's run defense will need to play its best game of the season and get the ball back in Rutter's hands as often as possible. I've been doubting the Warhawks the past two weeks, and Max Meylor and company have proven me wrong. They have a chance to do it one more time. We've seen a total of 69 points in the past three Stagg Bowls combined. This game will come close to topping that, with the nation's second-most prolific offense getting past one of the nation's best defenses for the fourth straight week. A new champion will be crowned.
North Central 38, UW-Whitewater 24
Ryan Tipps, D3football.com senior editor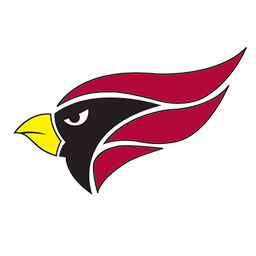 Fool me once, shame on you. Fool me twice, shame on me. Well, I've been fooled the past two weeks by how good UW-Whitewater really is. First I didn't think they could handle the bruising play of UMHB — they did it. Then I didn't think they could overcome the St. John's passing game — which they did well enough to earn the victory. On both sides of the ball there is a depth to UW-W's team — one that's able to sustain drives when it's crucial or make the big stops when needed — that is reminiscent of the Stagg Bowl teams I've seen often. So what's my hangup here? I can't get past all of the weapons that North Central brings to the table: The whole skillset of Broc Rutter/Andrew Kamienski/Ethan Greenfield is something to behold, one with amazing balance in its play. Factor in the offensive line and a few other playmakers on the field, and this game will be defined more by points than it will be by defensive stands. Each team has been well-tested, each took down a team receiving No. 1 votes, each faced a setback during the regular season, only to bounce back stronger, better, and more determined than ever. It's rare that Pool C bids prove so vigorously why we have the at-large system in the first place.
North Central 34, UW-Whitewater 28
Frank Rossi, D3football.com Stagg Bowl sideline reporter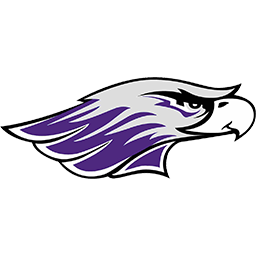 I was forbidden from picking North Central by families of the players. Warhawks fans have done the same. But I can't pick the game to end in a tie. So, here we go…
Whitewater's size up front on offense was touted by Mary Hardin-Baylor's defense as a difference-maker. Coach Thorne admitted to me that although the size is akin to that of Wheaton, Wabash, and others, he believes the tough part of Whitewater's OLine is the skill mixed with the size that they possess. That means that Whitewater may be able to employ a mix between their UMHB and St. John's game plans, in trying to slow down the game, eat clock, and trust in Miler's dual threat for efficiency. Will Whitewater be able to shut down Rutter? Absolutely not. Like with Erdmann last weekend, they will be able to contain him from time to time, enough to gain some level of control of the game flow. On the flip side, the "no-name" defense of NCC definitely acquired more of a name last week against Muhlenberg — and that unit becomes a bit of a wild card here. My guess is that the three-headed rushing attack (including Meylor's ability to run) is going to eventually allow Meylor's passing to work by halftime. Diversity in offense and efficiency in that diversity are things that defenses struggle with — it becomes a guessing game, and it's tough to nail the coin toss three times in a row multiple times.
North Central is an excellent team. But Whitewater's size, experience, and powerful rushing attack will ultimately wear down the Cardinals and help the Warhawks control the game in a very good, close affair
UW-Whitewater 30, North Central 25.
Greg Thomas, D3football.com contributor and bracketology consultant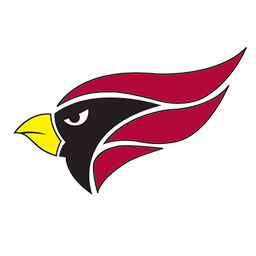 This has been a tremendous postseason for both of our championship participants. UW-Whitewater has bounced back from a season ending loss to Oshkosh to rattle off four impressive wins, including their decisive elimination of the defending champions. North Central won the game of the tournament (in a tournament full of games of the tournament) at Mount Union and in doing so kept the Purple Raiders out of the final four for the first time in a quarter century. We've seen Whitewater win with some different styles of play. They went full PTR against UMHB and just played a perfect game of keep away from the Cru, then opened up their offense a bit more last week in a bit of a shootout with St. John's. There are more layers to this Warhawk team than I think most people see. On the other side, North Central's offense has received all of the attention (rightly so), but North Central's defense has been up to the task holding their last two opponents to just 14 points apiece. If UW-Whitewater is going to win tonight, it's going to have to look like their win against UMHB with the Warhawk offense spending huge swaths of time on the field with a running clock. If North Central can avoid short drives and give Rutter ample opportunities, I'm not sure there's a defense in the division that can avoid getting overwhelmed.
North Central 35, UW-Whitewater 31.
Brady Grayvold, 2014 All-American UW-Whitewater cornerback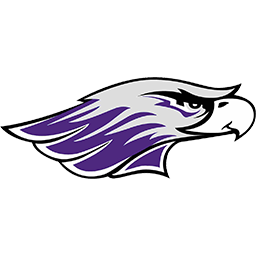 Here we are again in December with the pinnacle of Division III football about to be played on a late December evening. The matchup between UW-Whitewater and North Central is incredibly intriguing. North Central has a quarterback that many agree is amongst the best that this level has to offer. Admittedly, North Central head coach Jeff Thorne wants to run the football and be a run first program that sets up the pass. UW-Whitewater has strung together an impressive three week run of playoff wins knocking off the former Gagliardi Trophy winner and defending national champion UMHB at the Cruthedral. Coach Bullis and his players have come close to winning it all in recent years, but UWW has not won the Stagg Bowl since 2014. North Central has never been to a title game and would love to go one for one in appearances and titles. This matchup will come down to two things: how well each team can defend the run and who turns the ball over the fewest times. At the end of the day, one program wants to pound the rock, and the other will always Pound the Rock.
UW-Whitewater 38, North Central 28
Gary Douglas, UW-Whitewater play-by-play KOOL 106.5/Whitewater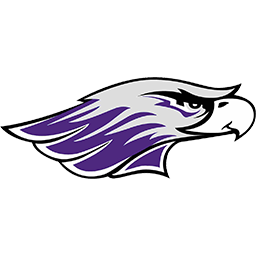 Despite their close proximity, these two upper Midwest football powers have met only twice, 2007 in the second round and the 2010 quarterfinals. Many long time Warhawk and Cardinal fans will remember the second meeting, a 20-10 win at Benedetti-Wehrli Stadium by eventual National Champion Whitewater as one of the best Division Three games in recent memory. NCC boasts a Gagliardi finalist quarterback, record setting wide receiver and running back and a stellar defense. UW-W didn't necessarily receive a "wake up call" after the regular season ending loss at Oshkosh, but certainly is playing "more aggressive" football in the post season and quarterback Max Meylor has found his stride. The Cardinals didn't suffer a letdown after the upset win at Alliance. While the Warhawks, after impressive wins over the 'Cru and Johnnies might be playing their best football of the season. This should be a classic match up of two physical, no-nonsense football teams. Who blinks first? Enjoy this one:
UW-Whitewater 27, North Central 24.
Steve Hlavac, former North Central wide receiver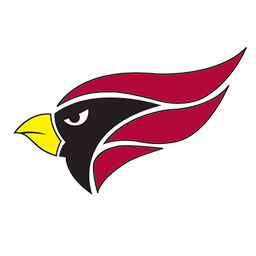 As a North Central alum who lost to Whitewater in the playoffs in '07 and '10, I think I speak for all of my fellow Cardinals when I say this matchup means a little more. Obviously, nothing would be more satisfying than winning a national championship, regardless of the opponent, but beating BOTH purple powers in one season? They have gotten what you might call redemption for our '13 alum against Mount Union in the most significant victory in North Central history. Now they have a chance to do the same for the '07 and '10 teams against Whitewater in the National Championship. I know it might not have much to do with the current teams and their players, but for North Central Alum and fans, it will undoubtedly make a victory that much more sweet. While I believe North Central is the better team this year, this is the National Championship- uncharted territory for the Cardinals, a shorter prep week, and an opponent who is extremely talented, well coached and has been here many times before. As in most championship football games, the game is usually won or lost at the line of scrimmage, and I think that is absolutely the case in this week's matchup. Although I am clearly biased (and maybe still just a  tad bitter from 2010), I believe the only way Whitewater can win this game is if their stud defensive ends repeat what they did against St. Johns. They need multiple sacks and a few turnovers to slow down North Central's firepower. If North Central can get the running game going and control the line of scrimmage, they may win by multiple scores. To add, North Central's defense seems to be peaking at just the right time. I know Whitewater is going to be well coached and well prepared, I just believe North Central's offense is simply too special this year. My prediction:
North Central 42, UW-Whitewater 27
Grant Sabo, North Central alumnus and color analyst for NCTV-17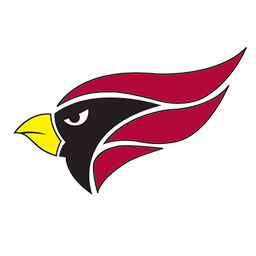 This Stagg Bowl features a very exciting match up of strength on strength on both sides of the ball. The UWW defense is as formidable a unit as the vaunted North Central offense has faced. While there may have been some better defenses that the Cardinals have seen statistically, there is some noise in the numbers due to the overall strength of the WIAC. Whitewater has had great success rushing four and getting pressure on opposing QBs. This frees up their linebackers to handle North Central's rushing attack. Of course, NCC will get their points, but I think it will be their lowest total since the Wheaton game. On the opposite side of the ball, NCC will rely on its 18th ranked run defense to slow down the multifaceted ground attack of Pound-The-Rock U. The fact that Whitewater favors the rush, however, plays right into NCC's hands. Not neglecting the fact that this is NCC's first time to the Stagg Bowl while UWW feels nice and cozy here, a mistake free game by the Cardinals leads to the Walnut and Bronze coming home to Naperville.
North Central 27, UW-Whitewater 14.