The first round of games was much more than just a preliminary, more than the appetizer to the meat and potatoes we get in round two. But that next round in our five-course meal is the second round of the NCAA playoffs, from Maryland's Eastern Shore to Orange County, California and six other spots in between.
This is the week where coaches have had to find a way to squeeze in practice, find a way to get Thanksgiving dinner for a hundred or so student-athletes, and either get on a bus or a plane on Thursday. And we talk with Union coach Jeff Behrman about his team's first-round comeback, the craziness of finals plus a round-two playoff game and also, gearing up to face Salisbury's yard-devouring offense. We also hear from Wesley coach Chip Knapp about his decision to start a freshman quarterback last week, and take a look at each second-round game.
Plus, Pat and Keith talk about some of the recent coaching changes as well as the Gagliardi Trophy semifinalists, the process and how it's changed this year. All that and more, including which of our hosts is likely to spend time baking Christmas cookies in a few weeks, is covered in Podcast 263.
This edition of the D3football.com Around the Nation podcast is sponsored by Gotta Have It: 3D Fan Foam Wall Signs for the D-III fan in your life.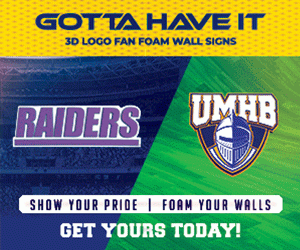 Pat and Keith talk about it all in the latest D3football.com Around the Nation Podcast. The D3football.com Around the Nation Podcast is a regular conversation between Pat Coleman and Keith McMillan and guests covering the wide range of Division III football.
Hit play, or subscribe to get this podcast on your mobile device.
Full episode:

D3football.com Around the Nation Podcast
[ 59:59 ]
Play Now
|
Play in Popup
|
Download
You can subscribe to the Around the Nation Podcast in Apple Podcasts, and many other places. You can also get this and any of our future Around the Nation podcasts automatically by subscribing to this RSS feed: http://www.d3blogs.com/d3football/?feed=podcast
Here's how to find us on some of the major podcasting apps:
Theme music: DJmentos. Hope athletics photo.