We have two great games to be played on Saturday, with four teams who have never been to Shenandoah, with no players who have ever played in the Stagg Bowl, and with one program guaranteed to play for the Division III football title for the first time.
And that fresh new Stagg Bowl feeling is still out there.
On this edition of the podcast, we hear from players for all four teams: UW-Whitewater quarterback Max Meylor, St. John's defensive lineman Richard Carriveau, North Central quarterback Broc Rutter and Muhlenberg linebacker Mickey Kober and defensive lineman Frank Lucchesi. Plus, Pat and Keith talk about the retirement of Wheaton coach Mike Swider, the Gagliardi Trophy finalists, and what you'll see on TV when ESPN3 comes to town for the national semifinals. All that and more is covered in Podcast 267.
Special thanks to In the Huddle, whose interviews we've excerpted in this edition. You can find the full-length versions at In the Huddle on Facebook.
This edition of the D3football.com Around the Nation podcast is sponsored by Gotta Have It: 3D Fan Foam Wall Signs for the D-III fan in your life.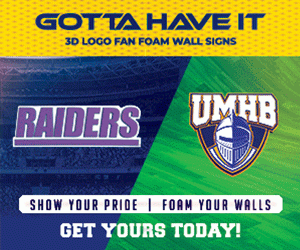 Pat and Keith talk about it all in the latest D3football.com Around the Nation Podcast. The D3football.com Around the Nation Podcast is a regular conversation between Pat Coleman and Keith McMillan and guests covering the wide range of Division III football.
Hit play, or subscribe to get this podcast on your mobile device.
Full episode:

D3football.com Around the Nation Podcast
[ 58:56 ]
Play Now
|
Play in Popup
|
Download
You can subscribe to the Around the Nation Podcast in Apple Podcasts, and many other places. You can also get this and any of our future Around the Nation podcasts automatically by subscribing to this RSS feed: http://www.d3blogs.com/d3football/?feed=podcast
Here's how to find us on some of the major podcasting apps:
Theme music: DJmentos. d3photography.com photos by Caleb Williams, Doug Sasse, Tom Nettleton, d3photography.com file.