Muhlenberg shuts down Salisbury, UW-Whitewater runs past Mary Hardin-Baylor, North Central avoids a letdown against Delaware Valley and St. John's survives a crazy ending at Wheaton.
That's the one-sentence version, but Keith saw the Muhlenberg defense up close, and spoilers, he thinks they are the most balanced team remaining in this playoff. Does Pat agree? Whitewater controlled the clock and just made sure the UMHB offense never even got on the field. And which postgame news conference did Pat's name get dropped in? (Hint: It was at a game he wasn't at.)
And then there was the game of the day, with St. John's winning in the craziest of circumstances. What was the reaction on the sidelines? And where do these teams go next?
On this edition of the podcast, we hear from coaches and/or players at all four of those games — we bring you the people who called the plays and made the plays. Plus, Pat and Keith hand out their game balls and wonder what the offseason will bring after a devastating end to the season for Wheaton and Mary Hardin-Baylor. All that and more is covered in Podcast 266.
This edition of the D3football.com Around the Nation podcast is sponsored by Gotta Have It: 3D Fan Foam Wall Signs for the D-III fan in your life.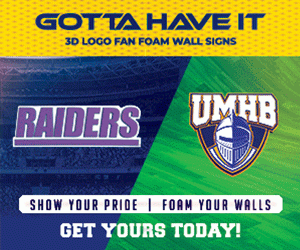 Pat and Keith talk about it all in the latest D3football.com Around the Nation Podcast. The D3football.com Around the Nation Podcast is a regular conversation between Pat Coleman and Keith McMillan and guests covering the wide range of Division III football.
Hit play, or subscribe to get this podcast on your mobile device.
Full episode:

D3football.com Around the Nation Podcast
[ 58:05 ]
Play Now
|
Play in Popup
|
Download
You can subscribe to the Around the Nation Podcast in Apple Podcasts, and many other places. You can also get this and any of our future Around the Nation podcasts automatically by subscribing to this RSS feed: http://www.d3blogs.com/d3football/?feed=podcast
Here's how to find us on some of the major podcasting apps:
Theme music: DJmentos. Photo by Daryl Tessmann for d3photography.com.