The games are here! We've got 16 games on Saturday that will get us started on the road to Shenandoah, Texas, where the Stagg Bowl will be held one more time this year before it moves to Canton, Ohio. Our crew will break down each of the four brackets in terms of first-round games, and there is plenty more preview coverage on D3football.com.
We also talk with Hope coach Peter Stuursma. He was on our podcast back in March 2017 closer to the beginning of his tenure, after one season. Now he has his Flying Dutchmen in the playoffs, and with a home game at that. He talks about the progression of the program in the past few seasons, the unusual Division III quarterback he is able to put out there and what's to come Saturday against Wartburg.
Plus, Pat and Keith talk about some of those other games outside of the NCAA playoffs which are on the schedule for Saturday, as well as some of the Division III coaches who have stepped down in the few days since the season ended. All that and more in Podcast 261.
This edition of the D3football.com Around the Nation podcast is sponsored by Gotta Have It: 3D Fan Foam Wall Signs for the D-III fan in your life.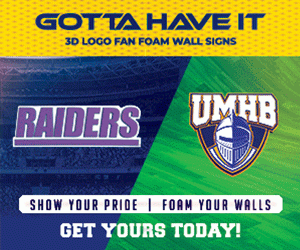 Pat and Keith talk about it all in the latest D3football.com Around the Nation Podcast. The D3football.com Around the Nation Podcast is a regular conversation between Pat Coleman and Keith McMillan and guests covering the wide range of Division III football.
Hit play, or subscribe to get this podcast on your mobile device.
Full episode:

D3football.com Around the Nation Podcast
[ 55:40 ]
Play Now
|
Play in Popup
|
Download
You can subscribe to the Around the Nation Podcast in Apple Podcasts, and many other places. You can also get this and any of our future Around the Nation podcasts automatically by subscribing to this RSS feed: http://www.d3blogs.com/d3football/?feed=podcast
Here's how to find us on some of the major podcasting apps:
Theme music: DJmentos. Hope athletics photo.