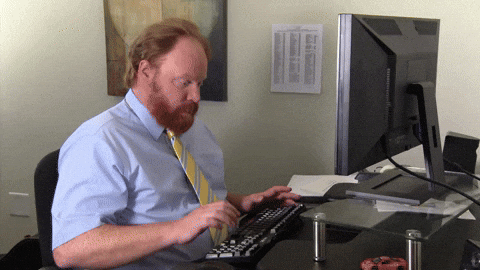 Welcome to my weekly (kind of) blog that breaks down my D3hoops.com Top 25 men's ballot. I apologize for being a little late on this. UW-Stevens Point Investigation had me a bit "distracted" earlier in the week.
This week featured a lovely vacuum in the middle of by ballot. Losses by each of the teams from 9 to 13 on my ballot from last week plus other losses and such created a huge hole where I wasn't really sure where to put teams.
12 teams on my ballot (yeah half) suffered 13 losses. That results in a lot of questions, research, moving of teams, and other considerations. I like Ryan Scott's approach where he basically started from scratch each week. However, I don't like going completely from scratch. I have moved from being more slaved to my previous order to a hybrid effort. Some teams I feel comfortable with I move around accordingly. Other teams and sections of the ballot I don't hold firm to where teams were previously placed.
In the past, I certainly was more prone to simply move teams, that continued to win, up when there were holes by losing teams ahead of them. It wasn't the best idea and I didn't do it all the time, but it was an inappropriate habit that didn't necessarily create the best ballot. As the years have gone on, I have changed my voting habits many times. I am now to the point where, with some teams, I move them up because that's where they fit. Other teams either don't move at all despite spaces open above them, some are added anywhere on the ballot if that's where they seem appropriate (I would only add in the bottom in the early days), and I leap-frog teams a lot more than in the past. I will even move teams down despite the fact they are winning.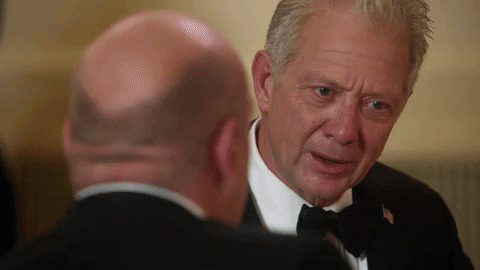 Ok… that was a lot. My basic point is that this week I ran into a circumstance where the middle of my previous ballot had faltered, and I wasn't really that confident with what teams to fill those spots. Moving some teams up didn't feel like the right decision, but that would mean teams I no longer felt were the "x" ranked team would not move at all. It caused me to seriously scratch my head and come up with some interesting decisions.
With that, let's just get to the ballot. I may not put in a lot of thoughts for these teams, but it can still give you an idea how this single voter is considering things.
A reminder, here is last week's ballot.
Now on to my Week 9 ballot:
1 – Nebraska Wesleyan (NC)
2 – Whitman (Up 1)
3 – UW-Oshkosh (Up 1)
4 – Augustana (Down 3)
The Vikings losing in the CCIW is the least surprising news this year. Of course they were going to lose in the conference. I am not surprised they lost at North Central. Per that, though, the reason I moved them down is games have been a bit closer than I would have expected in the last few weeks. Some games have been in hand, but games against Carroll, Elmhurst, and Carthage give me pause. It was nice to see the Vikings explode against North Park.
5 – St. Thomas (NC)
I write something here only to say, I never considered moving the Tommies into my Top 4 despite Augustana's loss. I think the top four are their own entity. Losses in that group, unless getting to excess, will most likely result in just a rotation in that top four. St. Thomas is good, but I am also nervous that this young team is flying a little too close to the sun.
6 – MIT (Up 1)
7 – Randolph-Macon (Up 1)
8 – Hamilton (Up 6)
Yeah… the Continentals are all over my ballot and I couldn't really tell you why. Depends on when you ask me the question. There are times I am bullish on only two losses, outscoring opponents by 20+ points, and other strong "on paper" items. There are other times that I am more bearish on what Hamilton is doing this season. Results against opponents I didn't think should be close (Tufts) or turnover-plagued games concern me. And sometimes, I probably just over think it. Hamilton jumps up thanks to the fact that I am more bullish right now and the vacuum allowed significant jumps.
9 – Swarthmore (Up 7)
Ryan describe Swarthmore well on Hoopsville Monday night – saying a lot of how I feel. They are a darn good team, but sometimes they don't seem to be in the right gear on offense. Having seen them, I have the pieces of a very dangerous team that could get to Fort Wayne … but then they have results like a loss to Ursinsus (who is good, but …) and a close game to Haverford causes me to shake my head. The Garnet is very good … trust me.
10 – Wooster (Up 8)
The vacuum on my ballot really cased some craziness. Heck, the Scots weren't even on my ballot a few weeks ago (they were on my radar). I am finally bought in. Here is another example of a great conversation with Ryan on Monday's Hoopsville. We finally see the Scots are actually for real and understand the three-game losing streak in December was just … weird.
11 – Whitworth (Down 1)
The Pirates might be leaking oil. No, a loss to Whitman didn't surprise me. Basically not being in that game (until late) and then nearly dropping the game against Lewis & Clark later in the week is surprising. I couldn't tell you exactly what's wrong. Illness certainly could be a factor as Kyle Roach wasn't himself against Willamette (though, he played 32 minutes) and he didn't seem 100% against Whitman, but coaches will tell you that isn't an excuse (Logie actually did say that on the Hoopsville Marathon). I just am worried Whitworth has boxed themselves into a corner. A win over Whitman would have been huge this season. They might not only play themselves out of giving the national committee a chance to shift them somewhere in the country the first weekend, but they may be in danger of not even making the tournament as an at-large team.
12 – St. John's (Down 6)
Could the Johnnies have peaked too soon? It's a thought I've had recently. Losses to Carleton and Bethel are … they can't happen. Coupled with a loss to St. Thomas already and SJU is in a spot where they now have to win out to be in a good position in the MIAC race AND stay in the conversation about even hosting, or being in a good pod, the opening weekend of the NCAA Tournament. Four losses … for a team that is far better than that.
13 – Marietta (NC)
14 – Capital (Down 2)
15 – North Central (Up 5)
I should probably just direct you to my comments on Monday's Hoopsville where I picked the Cardinals as my Dubious selection. I know they got a win over Augustana at home and they only have a few losses, but it feels like they are just getting by. A close win to Millikin throws up flags for me. And I know it took place a month ago, but I still can't the loss to Ohio Northern out of my head.
16 – Williams (Down 7)
The loss to Bowdoin bugs me. That shouldn't have been a game if the Ephs are as good as they have seemed. It was a great game by the Polar Bears, but it went to overtime and Williams allowed that to come down to a last second shot in the corner. Middlebury played the same two teams this weekend (in reverse order) and didn't seem to have as much trouble. Maybe I am overacting. I just feeling somewhat bearish and have for a while.
17 – Wabash (Down 6)
I can't keep writing about every team, but some of these squads I am losing faith in how I felt previously. The Little Giants' loss to Allegheny … was … it just … I mean … really? The follow up to a big game, and loss, to Wooster was a loss to Allegheny? By 12? I am very glad Wabash refocused to get past Hiram, but the damage has already been done.
18 – Nichols (Up 1)
19 – Pomona-Pitzer (Up 2)
20 – Amherst (NR)
I am so undecided about the Mammoths. I had them ranked two weeks ago, then they lost, so I removed them from my ballot. Then this past week Amherst blows through Tufts and Bates, but that wasn't really something that I would rank them. I got to a point in this level of the ballot where there were not a lot of great options. I looked at a lot of teams and
didn't feel comfortable with a majority of them being consider "Top 25 squads." Amherst feels more like a Top 25 team right now than the others.
21 – Guilford (Up 3)
22 – Arcadia (NR)
Just read the Amherst reasoning and consider Arcadia. I like the Knights and really like their defense. That said, I still don't love their close results this past week. I actually second guessed this decision after the poll was released and it was too late to change my vote. That said, I am not really sure who I would have replaced Arcadia with.
23 – Loras (Down 8)
You cannot defeat the (then) number one team in the country and it is the FILLING to a loss-sandwich (Wartburg and Dubuque before and after). You also cannot lose to a team like Dubuque, rival notwithstanding, for the second time in the season. I know very well that Loras is a good team, but they are the definition of inconsistent right now. I was very tempted to drop them altogether, but a five-loss team that has recently defeated one of the top team in the country is going to get the benefit of the doubt, slightly, from me right now.
24 – Christopher Newport (NR)
So, I am now voting for the Captains, but I don't have to like it! I am sure they are thrilled to read that. Some of the reasons I think CNU has the record they have is they are in what is a down Capital Athletic Conference. Their losses aren't bad, but for some reason I can't figure out what is about this team that makes them a Top 25 team (considering their ranking leading up to this week). Maybe I am missing it, but this week I voted because I had a spot and CNU was better than others I was considering – I think. Hopefully, I can learn more about the Captains on Thursday's Hoopsville when John Krikorian joins us (knock on wood).
25 – Centre (NR)
I've been keeping an eye on the Colonels for a while now. Much like CNU and others, I am just not sure if Centre is that good or if the conference is a by-product of their success. Meaning: the wins are coming from a conference that isn't able to compete. Centre also has a bad loss to Augustana, but I have also chalked that up to a team in this part of my Top 25 is probably not supposed to be on the same level as those in the top four or five. Thus, that result isn't really a surprise.
Dropped Out:
Lynchburg (Previously 17)
This is going to be short and simple: The Hornets have lost four in a row. No chance I can keep them on my ballot with those circumstances.
UW-Lacrosse (Previously 22)
With the Eagles it came down to this: The win over Stevens Point was very good, but the loss to Platteville not-so-much. That isn't to say that the Pioneers aren't good enough that it's consider a bad loss, but for me it was the wrong game to lose last week. The WIAC is difficult, but the best teams need to rise above it. With a sixth loss, I'm a little nervous.
UW-Stevens Point (Previously 23)
The Pointers at least didn't lose the wrong game last week (River Falls), but they did lose to Lacrosse. The decision came down to this: I removed Lacrosse and I couldn't justify also leaving UWSP on the ballot; 14-6 is a hard record to keep on a ballot despite how difficult the record.
Wheaton (Ill.) (Previously 25)
As goes Francis, so goes the Thunder. I've said that before, but it isn't entirely true. Francis continues to play well, but Wheaton has gotten to a point in the season where they needed to have another option to keep opponents from only focusing Francis. That said, losing to Carroll could be a season-shortening result. There were points in the second half Wheaton was down double-digits. Inexcusable. Unacceptable.
Previous Ballots:
Week 8
Week 7
Week 6
Week 4
Preseason (Top 10, 11-20, Final Five)
Not sure if I learned anything this week let alone you as the reader. Heading into the first Regional Rankings and the final few weeks of the season, I am not sure anything is clearer as to who are the top teams in the country. A number of teams seem to be fading, others surging, and some just coasting along. Best I can tell you is outside of the top four, I am not really sure I have my finger on things properly. I may have a completely different point of view next week and change all these positions radically.