With three Purple Powers and the newcomers in blue, we have a slightly different look to our national semifinals. Or, if you prefer, playing the role of the Wesley Wolverines in this year's Week 15, we have the Johns Hopkins Blue Jays. Hopefully we get two great games that will be great examples of Division III football to the audience on ESPN3, but our panelists will let you know below how likely that is.
Enough with the pleasantries. Here's our takes:
— Pat Coleman (photo of Mount Union's Josh Petruccelli and Justin Hill by ohiosi.com)
The Quick Hits
playoff crew:


Keith McMillan

Ryan Tipps

Pat Coleman

Adam Turer

Frank Rossi

Greg Thomas
Johns Hopkins (12-1) at Mount Union (13-0), 12 p.m. ET, ESPN3

Keith: The Blue Jays will win over a lot of hearts by playing fast, fearlessly and having fun with an opportunity that scares other teams out of their cleats. These Purple Raiders, especially if hobbled, aren't unbeatable, but they are opportunistic defensively and deep enough offensively to play whatever kind of game is necessary to win. Mount Union has just 13 turnovers through 13 games, including only two INTs thrown by QB D'Angelo Fulford, and  to win, Johns Hopkins is going to need to generate either turnovers or a ton of offense against an elite defense. Mount Union 35, Johns Hopkins 24.

Ryan: Mount doesn't get challenged on the field very often, but I think JHU is peaking at just the right time to make this game a fun one to watch. Hopkins leads the nation in offense and has the right kind of multi-dimensional attack, led by quarterback David Tammaro, that will keep Mount alert for the full 60 minutes. As I said in my feature this week: "To defend against Hopkins, it's a pick-your-poison scenario: Stack the box, and the Jays will pick you apart downfield; play on your heels, and they'll get you in the gut." So far in the playoffs, Hopkins has matched up well against its opponents, but nobody truly matches up easily against Mount Union, so JHU being able to adjust their strategy on the fly will be the main ingredient to keeping Mount from running away with the game, as they're apt to do any week of the year (they are No. 1 for a reason). Mount Union 31, Johns Hopkins 21.

Pat: I know that on the podcast we call the UWW/UMHB matchup the better matchup, but this is just as intriguing to me. We think we've never seen Johns Hopkins playing this well, and the Blue Jays have been in the ballpark against Division III football's elite in the past. Mount Union hasn't fired on every cylinder against big opponents. If Muhlenberg was within 14 points late in the game, could Johns Hopkins be the same? David Tammaro at quarterback gives JHU a quality weapon behind center and if D'Angelo Fulford isn't at 100 percent, or doesn't have both Justin Hill and Jared Ruth, Tammaro may be the best quarterback on the field. (And maybe this scenario sees Josh Petruccelli take a lot of snaps). For entertainment purposes, I hope it's entertaining enough in the fourth quarter. Mount Union 28, Johns Hopkins 24.

Adam: Johns Hopkins boasts the best, most complete offense that Mount Union will have faced this season. David Tammaro will not be intimidated by the moment. If Tyler Messinger is healthy, Tammaro will have a deep backfield behind him to complement the depth of the wide receiver corps. The Blue Jays will try to spread the field and open up the middle for Messinger and Stuart Walters. Because the JHU offense goes sideline to sideline, the Blue Jays will hope that Mount Union's defense might wear down. The starters have rarely had to compete for four quarters in a game this season. Maybe that will allow the Blue Jays and their nation-best offense (564.4 yards per game) to put pressure on the hosts in the fourth quarter. But Hopkins hasn't faced a defense like the Purple Raiders. Louis Berry and Gabe Brown are shutdown corners, eager to make a big play and get the ball back in the Mount Union offense's hands. It's not easy to spread out or wear down a defense that has such speed and quickness up the middle with Danny Robinson, Trey Williams, Nick Brish, and Austin White. Even if the Blue Jays are able to move the ball effectively, they won't be able to break the big plays that it would take to upset Mount Union. I think it will be close and the Blue Jays will put up some points, but it won't be enough to escape Alliance with a win. Mount Union 35, Johns Hopkins 26.

Frank: This game plays out similar to the game Mount Union won against Muhlenberg — a somewhat sluggish chess match will develop early, but by the middle of the third quarter, the size and speed differences for Mount Union will begin to show through for separation on the scoreboard.  Take nothing away from Johns Hopkins — they have bounced back with authority since the Susquehanna loss this year.  To me, this is the epitome of "sometimes you need a bad loss to lead you to good wins," and they keep growing as a team.  Like last week, they have to play turnover-free football to have a chance in this game.  But they also need to establish the run to enable David Tammaro to be effective.  A team like Mount Union possesses linebackers that can both spy on Tammaro to take away his run and drop back into coverage on pass plays — their versatility at that position will hamper the Hopkins "Plan C" of letting Tammaro tuck and run.  Because of this, the game will be truly won at the line of scrimmage because the run will be key for both teams, especially in the first half. Mount Union 40, Johns Hopkins 20.

Greg: The Blue Jays have been on the same field with Mount Union just two years ago and more than held their own. There are a lot of new faces on both sides in this matchup, but that experience does take away the first-timers-against-Mount-Union narrative that we're usually fond of. Both teams are better versions of their 2016 selves. Purple Raider health is an issue, particularly at the skill positions on offense. Can the Petro-cat work for extended periods of time this week? I don't think the Purple Raiders care to find out. Johns Hopkins has a dynamic offense that can put up some points on Mount Union. Blue Jay quarterback David Tammaro and his cohorts are probably going to need to find 30 points to have a chance. Like the 2016 contest, I see Johns Hopkins pushing Mount Union to the limit, but coming up just a tad short. Mount Union 31, Johns Hopkins 24.
UW-Whitewater (12-0) at Mary Hardin-Baylor (13-0), 2:30 CT, ESPN3
Keith: Some Cru backers like to complain about UMHB having to face the toughest road to the Stagg Bowl. But it's a blessing in disguise, because after beating No. 7 Hardin-Simmons twice and No. 3 St. John's last week, what's a game against No. 5 but another test? UMHB has never beaten UW-Whitewater, and this year's editions are mirror images, down to each averaging 6 yards per carry and allowing 2.1. Something's got to give, so watch the line play and the tackling for a clue. Ultimately, a UW-Whitewater secondary that's allowed a stack of big pass plays in the playoffs might get burned for another one, deciding another weird-score matchup of these purple powers. Mary Hardin-Baylor 23, UW-Whitewater 19.
Ryan: Last week I was a bit soft on UW-Whitewater — this week, I was close to shifting gears and predicting a renewed UMU/UWW Stagg Bowl. However, UW-W's quarterfinal 1-9 passing stat line, with an interception, is a hard one to overlook. Against UMHB, Whitewater isn't going to be able to jump out to the kind of lead that it did against Bethel, thus controlling the clock and pounding the rock for the remainder of the game. It will need to be able to successfully complete passes and find innovative ways to move the ball. UMHB has four All-Region guys in its line and linebacking corps, so the run game isn't going to be as effective. The Cru, on the other hand, has a good number of offensive weapons and should be able to find ways to pick apart the Warhawk D. Mary Hardin-Baylor 28, UW-Whitewater 20.
Pat: I'm going to provide the alternate scenario from the one where Mary Hardin-Baylor wins a low-scoring game. Suppose, if you will, that Jase Hammack is still bothered by his late-game injury from the quarterfinals. Suppose that De'Nerian Thomas is not quite as capable of moving the offense and testing the Warhawks pass defense the same way that St. Norbert did. Suppose the Cru turn the ball over a couple of times (see Mary Hardin-Baylor vs. Hardin-Simmons, Oct. 6). At this point, you're probably thinking I'm setting you up for a UWW pick, but I'm not. Even in this scenario, I still think the Cru have a path to victory. Thomas would be similar but more athletic than the quarterback UWW faced last week. Markeith Miller is in the same boat. The UWW defense will certainly keep Miller from running all over the yard, but that probably won't be enough, although it might take a special teams score to win it. Mary Hardin-Baylor 17, UW-Whitewater 13.
Adam: Defense, defense, and more defense. Two of the nation's top scoring defenses will grind out a slugfest down in Texas. The Cru want to make the Warhawks one-dimensional and force Cole Wilber to beat them. Similarly, the Warhawks want to slow Markeith Miller and force a banged-up Jase Hammack or an inexperienced DeNerian Thomas to air it out. I expect the Cru's game plan will feature a methodical pace, with the offense content to win the field position battle rather than press for big plays. The defense was exposed by Jackson Erdmann last week, but was able to force turnovers to seal the victory. The Cru allowed just 47 rushing yards to St. John's. If they can get an early lead and force the Warhawks to throw the ball more than 15 times in an effort to catch up, the home team will have the advantage. If Whitewater is able to get the lead early, the rushing attack of Ronny Ponick and Alex Peete will try to wear down one of the nation's top defenses. Mary Hardin-Baylor boasts the nation's top turnover margin, and the Cru may need to come up with another big takeaway to decide what should be a low-scoring, tightly contested semifinal classic. Mary Hardin-Baylor 14, UW-Whitewater 9.
Frank: I expect a close one from start to finish, especially with the ball hawks we've seen all season in the UMHB defense. It seemed last week that the weakness defensively for the Cru would be a potent passing attack, but even in that situation, they still pulled in turnovers. Cole Wilber is not Jackson Erdmann — he is a very good quarterback, but the likelihood of any UW-Whitewater passing attack being effective is much lower this week. On the flip side, the "pound the rock" mentality will balance time of possession and speed up this game for the Warhawks. They know a shootout would not work to their advantage — so expect them to play a possession game on offense while relying on their defense to force punts and turnovers to further help shorten the game. If the time of possession is not something to the effect of 35:00/25:00 in the Warhawks' favor, the Cru will get a bus ticket to Shenandoah. Mary Hardin-Baylor 24, UW-Whitewater 14.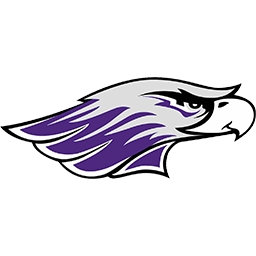 Greg: The Crusaders have taken over as Mount Union's primary December foil, but these Warhawks are back in the semis and looking to reclaim their spot in the Stagg Bowl. Despite eye-popping numbers throughout much of the season, UMHB's extraordinary offense has once again looked very ordinary in these playoffs. Offensively, the Warhawks have settled into a familiar rock-pounding rhythm. Both defenses are absolutely suffocating and, as if they needed the help, should be aided by a strong winds at Crusader Stadium on Saturday. This one has all the makings of a defensive slugfest where turnovers and a special teams play may spell the difference. It took a pair of long touchdown passes for UMHB to get by St. John's in the quarterfinal and the Crusaders may not find that same luck this week. The Warhawks may upset a lot of people from Indianapolis to suburban Houston this weekend, but they don't really care. UW-Whitewater 15, Mary Hardin-Baylor 13.
We invite you to add your predictions in the comments below. Download the Around the Nation podcast on Mondays and Fridays.