Welcome (back) to my Top 25 blog and the 2022-23 Division III basketball season.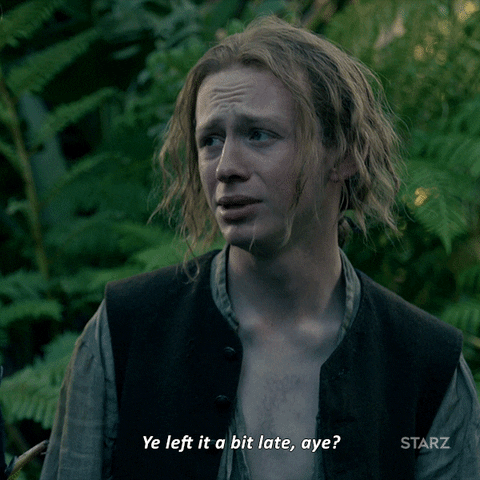 This was originally written two weeks before the start of the DIII basketball season. And then I put it aside to deal with other things and … well … here we are. Please keep in mind that what I have written here are my preseason thoughts. None of this is based on results so far.
For those not familiar, I used to blog out my Top 25 ballot nearly each week … but it's been a while. I didn't think it had been missed, but I would get inquiries about it nearly every week last season so I figured I would try and get back to it. Hopefully I will be able to blog each week the Top 25 is released.
For this D3hoops.com Top 25 Preseason Men's poll, I made one significant change to my usual process – I never looked at how I voted nor what the final Top 25 poll looked like at the end of last season. I wanted to try and come in with a clear(ish) mind. The only thing I remembered was Randolph-Macon finished atop my ballot and the poll … obviously.
I'm unsure this new plan worked as I hoped it would.
The idea was to have as little prejudice, obvious or subliminal, as I researched and read about each team being considered. If I couldn't remember how I or others voted for them at the end of the season, I could maybe have a fresher take on how I expected them to be this season (or at least start).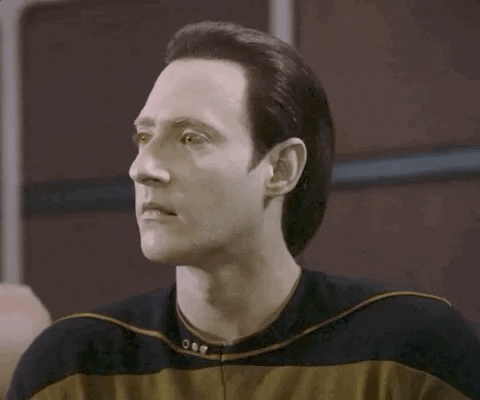 However, I found myself struggling more to read the "tea leaves." Having an understanding how I felt a particular team finished last season is useful information. And it helps me appreciate how much a team has lost or gained in the offseason. By coming in without that info, my analysis of a team's strengths and weaknesses was broader. I felt more unsure about where I felt a team was or wasn't when it came to my ballot.
I appreciated that I did it differently. There is a real chance I considered some teams more than I may have in the past. And I stuck with the plan even when near the end I was searching for a decision point when trying to slot teams – or even include or not include them on my ballot.
I still have not looked at last year's information before writing this blog. When I do, I suspect some of my decisions, especially teams I left off my ballot, will feel like errors.
One other important item. For years before COVID-19 disrupted everything, we talked extensively about parity in Division III Men's Basketball. While teams do tend to rise to the top, the number of programs which legitimately could be considered Top 25 quality outnumbered how many we could vote for each week. That parity has continued to increase. While we were given data on 53 teams in the Top 25 Preseason info to consider, there were others any of us likely considered. When I got to the point of putting my ballot together, I had whittled my short list down to only 40 or so.
I left some really good teams off my ballot, and I am in no way thinking I got it right.
On last thing to mention before revealing my ballot: I do not, nor have I ever felt, that how I vote is "right" or the most accurate. There is a reason Pat Coleman (and Gordon Mann on the women's side) makes sure not only there are 25 voters distributed around the country, but they represent different perspectives – media, coaches, SIDs, etc.
With that in mind, here is my Top 25 ballot with some brief thoughts on each team along with where I had them in last season's final Top 25 (information I'm looking up for the first time for this blog).
1 – Randolph-Macon (#1)
I felt most of the off-season that RMC would likely remain my number-one vote, though I was very conscious of the fact that the team was losing more than just Buzz Anthony. Anthony was a unique, generational talent that will leave a large hole, however Josh Merkel has the services of Josh Talbert, Miles Mallory, and a number of others back. RMC still lost some good players along with Anthony, but they were so much better than everyone else last season that it is hard not to vote for them as the top team.
2 – Mary Hardin-Baylor (#7)
If there is a scary team this season to keep an eye on, it is probably UMHB. They have everyone back from a team that arguably underperformed last season. Yes … underperformed. They were darn good especially in their March run, but they were never 100%. What makes them scary is that Josiah Johnson is back, and he played most, if not all, of last season on an injured knee. Add in a more experience for Ty Prince, Luke Feely, and everyone else and it is already a very talent team.
3 – Christopher Newport (#6)
The Captains were the only team to defeat Randolph-Macon last season and looked like RMC's biggest threat to a national title until CNU's 24-game winning streak came to an end at the hands of Marietta in the elite eight. John Krikorian once again has a very talented team with plenty of depth. I'm sometimes more amazed how CNU hardly ever has to rebuild, always plugging guys into slots to keep the engine humming. The Captains will once again have to deal with a funky schedule that their C2C conference situation presents, but what should be scary come March is they are used to it now.
4 – UW-Oshkosh (#5)
The Titans have become very consistent in a very turbulent WIAC. Reminds me of the heyday of UW-Stevens Point or even back to UW-Platteville's dominating years under Bo Ryan. And have done it under two different coaches. UWO has all their starters back and their success will start with Levi Borchert.
5 – Mount Union (#19)
I don't listen a lot to off-season talk about who has transferred where or what high schoolers have committed to what program. However, it seemed the topic of who was likely suiting up for Mount Union popped up in a lot of places this summer – including chats with coaches not necessarily associated with the Purple Raiders. Four of last season's starters return, plus they bring in some fascinating transfers – one of them is former Raider Collen Gurley who was an All-OAC 1st-Teamer two seasons ago.
6 – Case Western Reserve (#10)
I may be higher on the Spartans than others, but that was the case for most of last season as well. I admittedly could have CWR a tad high right now considering how much they lost from a break-out squad, but I also know the pieces returning along with who has transferred in making them look formidable. Add in the confidence and excitement a near final four run last season brings with it and I'd be surprised if Case isn't a team we are talking about all season. The real challenge will be a very difficult UAA.
7 – Middlebury (unranked)
This is a part of the ballot where teams are slotting in a bit higher than I anticipated. Middlebury is also a team were not looking at least season's finish may have contributed (though, hard to not know the Panthers were not on my final Top 25 ballot). Jeff Brown seems to have a darn good team in Vermont, but I had originally expected to put them somewhere in the 10-15 range. I just didn't have enough teams to fill out my Top 10 and had to pull from those in the next level down. While our data information didn't have a ton about Middlebury, it is hard to ignore they have everyone returning – 100% of their offense in every statistical category.
8 – St. Joseph's (Conn.) (unranked)
One might argue the biggest loss the Blue Jays experienced was the retirement of Jim Calhoun, but that also happened in the middle of last season and St. Joseph's continued to click right along. Furthermore, Calhoun had already been limited in his coaching and Glenn Miller was basically running the show. This could be the end of St. Joseph's buildup from the bedrock foundation, but it is a strong group that should roll through the GNAC where they have won 35-straight games. And they are challenging themselves – their entire out-of-conference schedule are teams that made the NCAA tournament last season – it's just too bad we can't get them to Las Vegas … yet.
9 – Oswego State (#9)
The SUNYAC will once again be a beast, but the Lakers should be the top of the heap. Jason Leone has six of the top eight scorers back and the team says they have two transfers coming who should make an immediate impact. How do you improve on a season that was a program best? Can you really do better than 27-3? Sure, but I think Oswego will be better while likely being under-appreciated.
10 – Pomona-Pitzer (unranked)
Some of the best basketball in DIII takes places in Southern California and the Sagehens will once again show that this season. It won't be easy in the SCIAC, but Pomona-Pitzer has shown the last few seasons to be able to go toe-to-toe with the best of Division III … and do so on the road. Pomona-Pitzer returns four of their five starters including All-American Brendan Mora and SCIAC Newcomer of the Year Pete Boyle. And they have a lot more talent including nine players who were significant contributors last season.
Next up, I'll share 11-20. Then numbers 21-25 with some final notes.