"With me poetry has been not a purpose, but a passion." ~ E.A. Poe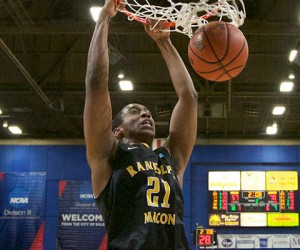 With all due respect to our friend Edgar, sometimes passion is a purpose. What, for example, is the purpose of Division III athletics? At the risk of overgeneralizing, it seems to us that to a significant degree its purpose must be to enable athletes passionate about their craft to pursue their love for the game. We mean no disrespect to those for whom college athletics is a means to an end, a vehicle for a scholarship-endowed education or a chance at greater glories at the professional level. But it cannot be disputed that those incentives do not exist at the D3 level. With few exceptions, we think a D3hoopster suits up on game night because he or she is truly passionate about the game of basketball.
College basketball is our passion, too. Though neither of us played college ball (or at any level after we could grow facial hair), we are as wild for our teams as fans can be. We are also students of the game, voracious consumers of basketball minutiae, committed road-trippers, and lovers of hoops wherever it is played, by whoever is playing it.
In that vein, today we welcome you to The ODACcess Project. For the next few months, we will be traveling to every arena in the Old Dominion Athletic Conference, witnessing in person the play of every men's basketball team in the league. We — Sidney Helfer and Dominic Pody, for those scoring at home — have no connection to the teams we will be following. Rather, we embark solely because of our passion. Our purpose is to document in these pages what we see and hear on our journey.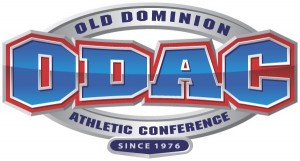 Most of the news coverage that surrounds D3 sports — to the extent that it exists outside of this website — is dry, factual recitation. More Joe Friday than Hunter S. Thompson. Informative game recaps are perfectly valid journalism, of course, but knowledge that Player X scored Y points and grabbed Z rebounds doesn't tell the whole story of the game. We promise to tell that whole story, to give you the "access" explicated in our name. We will take you to the campuses, inside the arenas, and even into the student sections if we can. These communities are the lifeblood of D3 hoops, and that is what we want to tap.
Chances are, if you're reading this, you already understand the pulse of D3 hoops. We get that. We are neither here to evangelize D3 athletics (though we certainly wouldn't mind changing some skeptical minds) nor to patronize it. Our goal is simply to describe the experience of being there. We want to fill the gap that exists somewhere between beat writer, wire reporter, and diehard fan, and give national exposure to these teams and players that are often familiar only to locals, or to the coaches and ADs who live and breathe the game.
And although this project is about the players, people, and passions constituting D3 basketball, please indulge us for a moment as we introduce ourselves.
Sidney: My introduction to the world of Division III athletics happened mostly by accident. My parents both attended Beloit College, but growing up 650 miles from their alma mater, it was difficult to be passionate about them. Once at age 8 I was brought along to a college reunion and found myself attending Beloit's homecoming football game against Monmouth College (they lost). That was the extent of my experience until I left to attend college myself. I'd developed passion for sports generally along the way, although my love of college basketball was still in its nascent stages.  My decision to attend the College of Wooster was not impacted by their status as a high-achieving D3 program. However, once there, the success of the basketball team, the comparable lack of success of their football counterparts, and the intimacy of the collegiate community, instilled in me a love of the sport, the team, the school, and the town that embraced it so wholeheartedly. Soon I found myself making road trips to Springfield, to Delaware, to Oberlin to follow the Scots, players whom I knew and respected as students and peers as well as athletes. And with the passion came a share of heartbreak, as my Scots kept falling a few buckets short of the ultimate goal: a championship in Salem. But no matter how the season ended, no matter how many games they won, we all went back to being students and members of our little community. Therein lies the magic of Division III basketball: the passion these athletes play with, and the community of their fellow students that forms behind them. Even though I've left campus, I still want to be part of that kind of community, and through this project I can be there and hopefully bring you along as well.
Dominic: Unlike Sidney, I come into this project as an outsider to the world of D3 sports. I do have two experiences that led me here, however. For a little while after graduating college, I worked as a copywriter in the newsroom of small national sports wire service. As many sportswriters will tell you, the thrill of being paid to cover sports is incredible, at least at first. But despite writing about some wonderful moments — covering both Lehigh-Duke and Norfolk State-Missouri on the day both 15-seeds shocked the NCAA tournament is particularly memorable — the joy waned with each boring game story. Writing that player X scored Y points and grabbed Z rebounds is just as unsatisfying as reading it. What I truly enjoyed during and after that time was my time with The Mid-Majority, a site for fans of Division I's perpetual underdogs to congregate and discuss fandom from the perspective of an extreme monetary disadvantage vis-à-vis the big dogs. TMM will sadly close its doors at the conclusion of this college basketball season, but one of its core tenets, if not its central message, will live on: sports are better when you're there. That is the key reason I'll get behind the wheel to drive to our first game this Friday.
So now that you know a little about us and our philosophy, it's time for the important question: what do we have on tap for the year? Well as far as teams go, we'll be covering three of the country's top-25 programs: Hampden-Sydney, Randolph-Macon, and Virginia Wesleyan. Two of these teams—H-SC and R-MC—share an historic rivalry, which we will explore in detail; the other is a former national champion and perennial contender. We'll also visit 2012-13 NCAA Tournament squad Randolph College, who will be taking on a surprise Division I Tournament team in Liberty on Friday. There may be a surprise team or two, who knows. Whether we're visiting these teams or others, we'll do a little live-tweeting during the games, so give us a follow if you're into that sort of thing. Eventually, we would like to take you behind-the-scenes, talking to coaches and players about their experiences in-game and out. What else? Only time will tell. This is, in part, an experiment for both of us. We hope you'll join us for the ride.
See you Friday.
Bridgewater (Va.) · Eastern Mennoniate · Emory and Henry · Guilford · Hampden-Sydney · Randolph · Randolph-Macon · Roanoke · Shenandoah · Virginia Wesleyan · Washington and Lee
1 comment
Leave a Reply
You must be logged in to post a comment.