On my recent, and presumably final, trip to Salem for the Division III men's basketball Final Four, I stopped off I-81 and did some multi-tasking, picking up an interview for the D3football.com Around the Nation Podcast. In chatting with both football coach Garrett LeRose and sports information director Brian Laubscher, it was mentioned that the "newer" half of the athletic building, Warner Center was built in 1972 and the office portion of the building is in desperate need of rehab.
The historic side of the building, Doremus Gymnasium, is another lovely example of early-20th century gymnasium architecture. This is the oldest of the old gyms I've had a chance to write about, as it was built in 1915.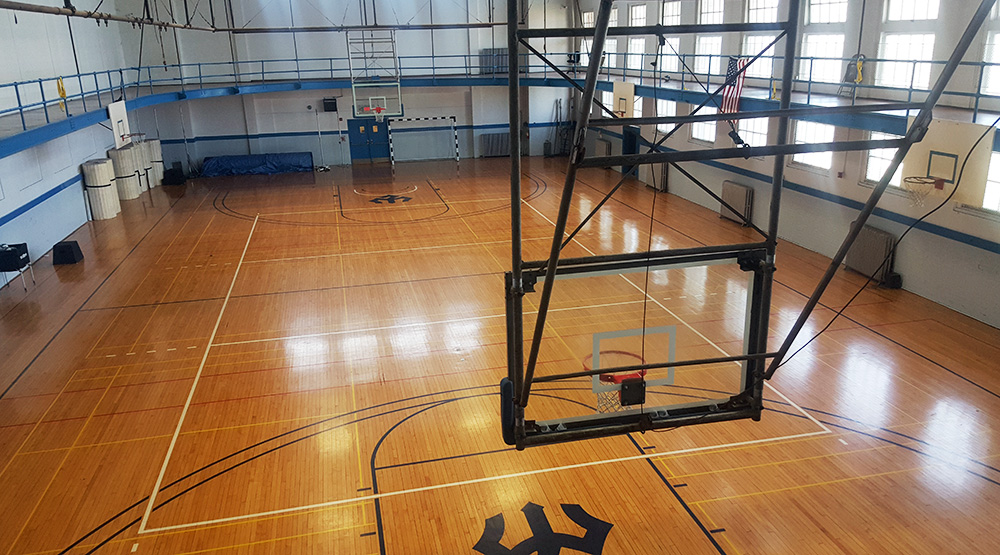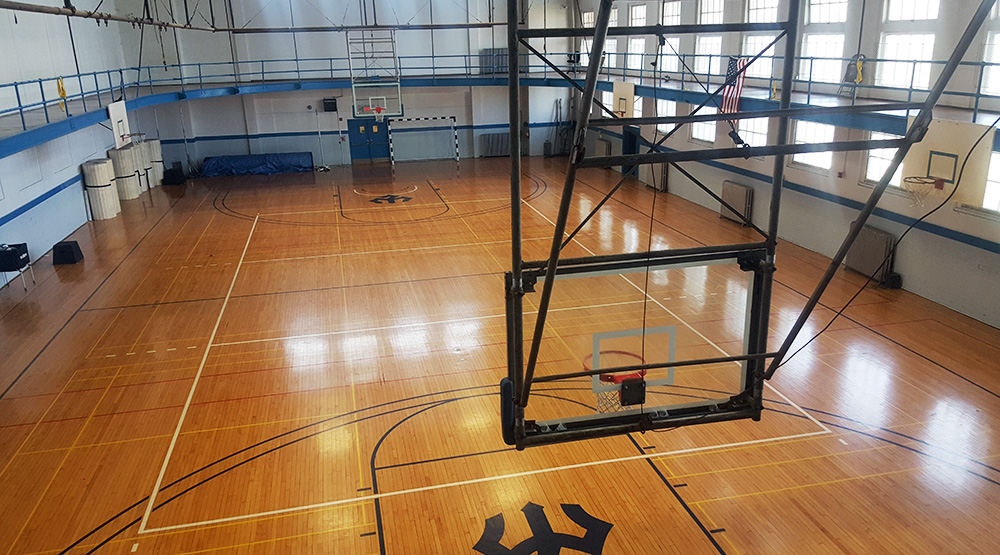 The floor was recently refinished and is in really good shape. Robert P. Doremus came to campus at W&L, the story goes, in 1913, unannounced. Doremus was looking to bestow money on a Southern school in honor of his mother and was so struck by the student's courtesy that he made his decision without even looking at the University of Virginia. This facility was built at a cost of between $80,000 and $100,000, and Doremus' entire estate was given to W&L 21 years later, a gift of $1.5 million.
I really enjoy these looks back in time, picturing students from the 1920s all the way up through the 1960s and 1970s crammed into a tiny space. While I sometimes mourn what we've lost in small college athletics, I certainly recognize the need to play in spacious areas with room for a couple thousand fans, to have practice space for multiple sports, to have enough locker rooms to host weekend tournaments, and to have office space for 20-some sports.
Meanwhile, though, I'm going to pass on jogging on this wooden track suspended above the Doremus Gymnasium floor. No thanks.